In March 2021, Patch pastries became an independent bakery operating out of Arcata's Northtown Cafe. A year later, the trans-owned business is celebrating the opening of its own restaurant at the Humboldt County Fairgrounds, where 23-year-old owner and sole employee Patch Fraga serves four pastries and espressos. days a week.
The Humboldt County native told the Outpost that he first moved his business activities to the exhibition grounds recently renovated commercial kitchen in April, to focus on bulk orders. However, he and Humboldt County Fair Association general manager Richard Silacci soon began discussing the idea of ​​turning the fairgrounds into a bustling year-round restaurant scene, similar to Redwood Acres. A month later, Patches' Pastries is the first long-running restaurant at the fairgrounds and Ferndale's newest cafe.
"I'm opening a shop because I'm here all day cooking," Fraga said. "I have a rotating base of items, including Belgian waffles and hopefully some savory stuff down the road."
Fraga and Visit Ferndale Hosted a grand opening ceremony for the restaurant on May 20. Since then, Patches' Pastries has been serving cakes, danishes, scones, cookies, muffins and more in the Fairgrounds' Friendship Square, Monday through Thursday, 8 a.m. to 3 p.m.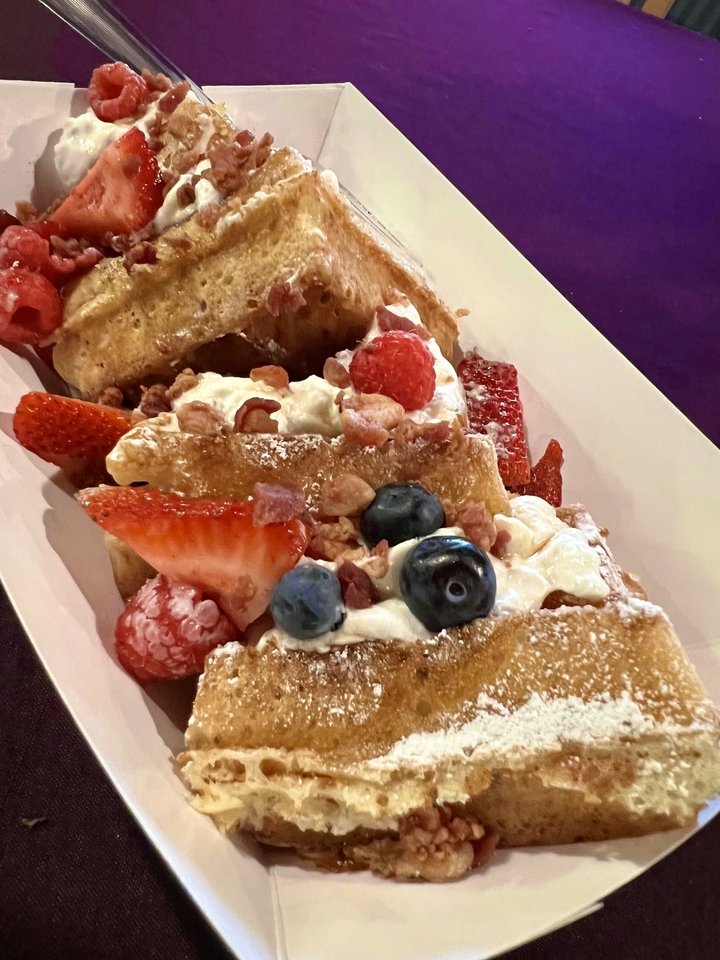 Now that his first restaurant is officially open, the young business owner said he plans to build on his success by hosting unique events inside the fair grounds.
"I thought about it," he said. "With the stage here, we can host drag shows, late-night movies, and other fun events, especially those involving the LGBTQ community, because that side of town is definitely lacking."
Although Fraga does not aim to make his gender identity the subject of the bakery, he said he wants to be transparent with customers and also take the opportunity to promote the visibility of transgender people in society.
"I'm thrilled to be here and to be that support for people," Fraga said. "I don't want customers to find themselves in a situation where things are uncomfortable. But if I make it known that this is a trans-owned business, people can choose to support me or not. This does not mean that I cook better than the other.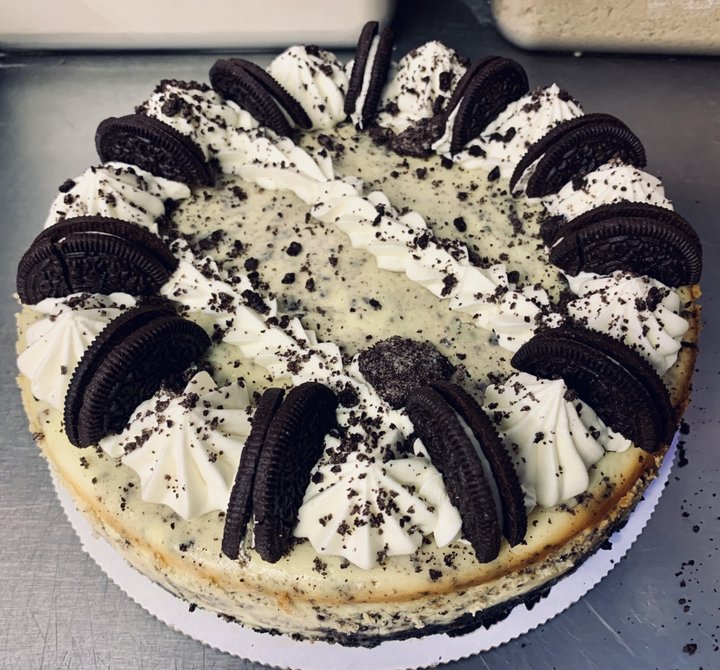 The opening of the Fraga store is an important moment in the history of Ferndale. In recent years, the town of less than 1,500 people has made local headlines for racist and anti-gay incidents that have occurred in the town – a problem that has been perpetuated by the Reverend Tyrel Bramwell of the Evangelical Lutheran Church of Saint Mark. Bramwell last made Humboldt news in February for using a local radio station's "Community Comment" section to call the Black Lives Matter movement "evil." However, a quick look at the church's website shows that Bramwell recently used public airwaves to make a transphobic rant in April.
Fraga said these incidents of discrimination likely drive visitors away from Ferndale. However, he added that the Reverend's words may have unwittingly inspired positive change in Cream City.
"Being openly hateful is never a good conversation starter," he said. "But the answer to [St. Mark's Church] was Ferndale's first Pride Parade. So I treat [intolerance] like that knowing that there is always a beautiful reactionary movement. Back then, things like that were happening and nobody was saying anything. The fact that people from Ferndale came to the parade to show their support, I can only see as an improvement.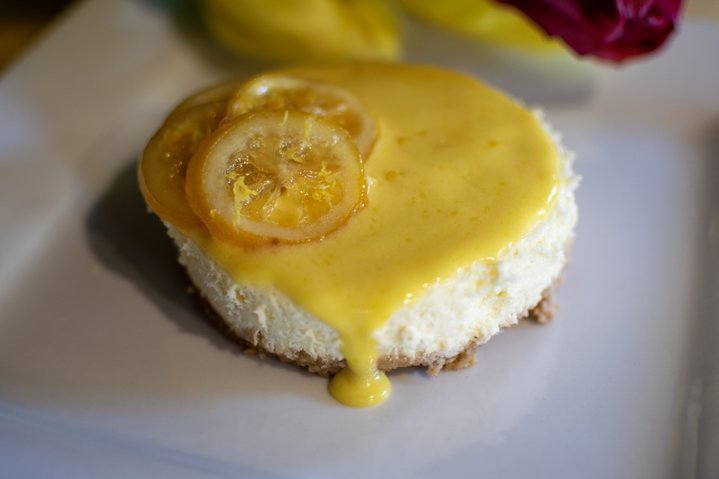 Despite the current turmoil, another openly gay business has flourished in Ferndale in recent years. Foggy Bottoms Boys co-owners Thomas and Cody Stratton have racked up millions of likes promote their family farm on social media. As a result, Humboldt County Visitors Bureau Executive Director Julie Benbow said the farm has become a popular tourist destination.
Thomas Stratton and Fraga say they've been close friends since they first worked together at the Humboldt County Fairground Rink in 2018. Before starting his bakery, Fraga helped the Strattons create their successful website. Today, Stratton is actively working on ways to help Fragas' business grow.
"It's always good to have people who can be authentically themselves," Stratton said of Fraga's activities. "It's amazing to see young business people succeed and have others believe in them. »
With the two businesses operating 10 minutes apart, Stratton said Foggy Bottom Boys and Patches' Pastries are collaborating on new products like waffle dog treats.
"We have Grade B eggs that we can't sell in grocery stores, and we have the ability to turn them into dog treats," Stratton said. "We are in the research and development phase right now."
In addition to the local LGBTQ community, Fraga is also an active member of the local Portuguese community. Coming from a proud Portuguese family, Fraga frequently bakes Portuguese-style pastries and rice pudding for his cafe. Last weekend he was also hired by the Ferndale Portuguese Hall Association to bake sweet bread for the annual Holy Spirit Festival.
"Family is synonymous with food," he said.
Raised on a dairy farm in Loleta, the local food industry is an integral part of Fraga life. After selling the family dairy, which supplied milk to the Humboldt Creamery, the Fragas moved to Arcata, where they produced goat's milk for Cypress Grove cheese for 20 years.
It was during his adolescence in Arcata that Fraga discovered his passion for pastry. Forced to transfer to Arcata High after St. Mary's closed in 2012Fraga attracted new friends with homemade cupcakes.
"I was one of two people who transferred to Arcata High," he said. "My way of getting to know people was to say, 'Here's a cupcake.' It's my secret way of making friends. I honed my skills and it kind of turned into a thing.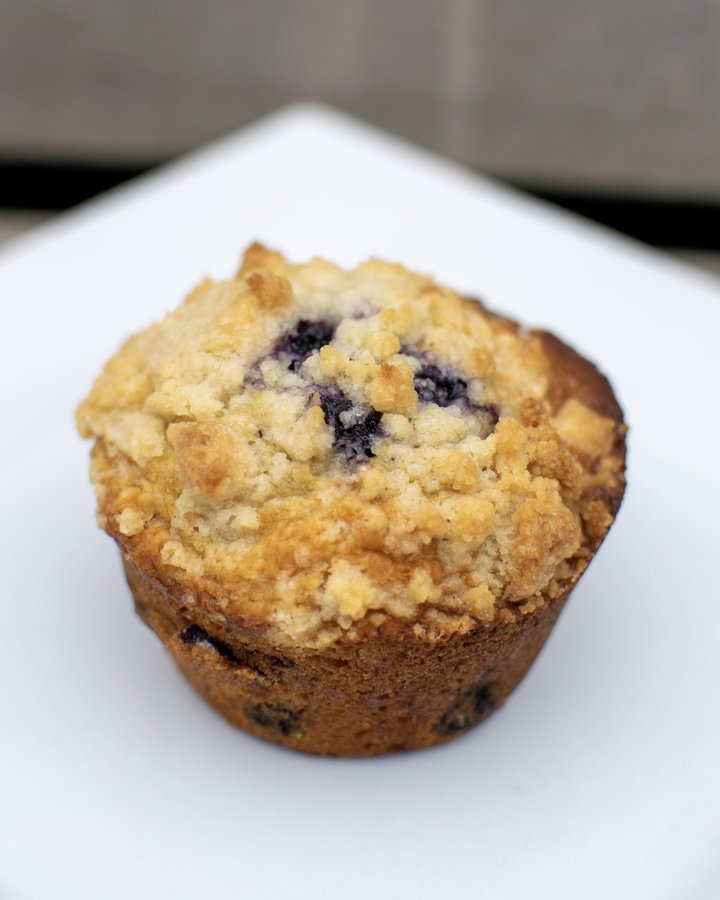 After graduating from Arcata High, Fraga decided to pursue a career in the food industry, and in 2018 he graduated from a culinary institute in Portland, Oregon, majoring in hospitality and baking.
Fraga's parents sold the family goats and essentially retired from the dairy business last year, but Patch Fraga is following in his parents' footsteps and working towards running his own successful small business.
"I'm proud of him," said his father Michael Fraga. "He was always an entrepreneur."
In addition to its Ferndale store, Patches' Pastries products can be found around Humboldt at Shotz Coffee, Gold Rush Coffee, Northtown Coffee, Redwood Riverwalk Motel and elsewhere. Fraga will also be open for business at the Humboldt County Fair, where it plans to sell Belgian waffles. With enough success, Fraga said he hopes to one day hire employees and open a separate site in Fortuna.
"Since I got here, even though I'm just open, I've been making enough money to pay rent and pay for equipment like the espresso machine," he said. "It's nice to be able to reinvest in the business. I'm happy to make a profit.