Far out on a distant sea lies the island of old-fashioned pastries.
There, slices of applesauce cake play in the tall green grass. Charlotte Russes dances in the dappled sunlight. Coconut cream pies snuggle up with date-nut bread to chat over pineapple upside-down cake.
But despite appearances, all is not rosy on the island. The pleasant and hopeful veneer hides a background of grief.
These baked goods were once very popular. They were in all the magazines, they were on everyone's lips. But now they are almost forgotten.
Does it diminish their inherent quality? Does that make them less worth eating?
Does that make them… stale?
I say no. I say it's time for those brave and stalwart baked goods of yore to take a stand, leave the peaceful comfort of their island and find their way back to our tables – for nostalgia, if nothing else.
I've gone back to old cookbooks (and a cookbook that went back to old cookbooks) to make favorite baked goods that haven't lost their shine over the decades.
I started with butterhorn rolls, which I've always known as croissant rolls (the names are, apparently, interchangeable). It was one of my favorite dishes when I was growing up and I looked forward to dinner at my grandma's when she served them.
We may only have had them on Thanksgiving, but they stuck in my memory because they were so buttery, flaky, and delicious.
But I haven't had any since I was a kid either, and I haven't seen them anywhere either. Those store-bought refrigerated buns that pop out of their container don't count. They don't count at all.
The homemade version is much better. And it's not because of the yeast that makes them rise so well, or the eggs and milk that make them so rich. It's not even the modest amount of sugar, which just adds a hint of sweetness.
It's the butter in the butter horns that makes them so addictive, half a tablespoon in each roll.
Hillary Levin, the photographer who takes the pictures of most of my dishes that adorn these pages, called it one of her favorite breads I've ever made.
For my next bake, I went to see a cookbook that was published in 1940. My wife's aunt bought "The American Woman's Cook Book" that year, and I'd like to think she did. used to make lemon pie.
If she didn't, she should have.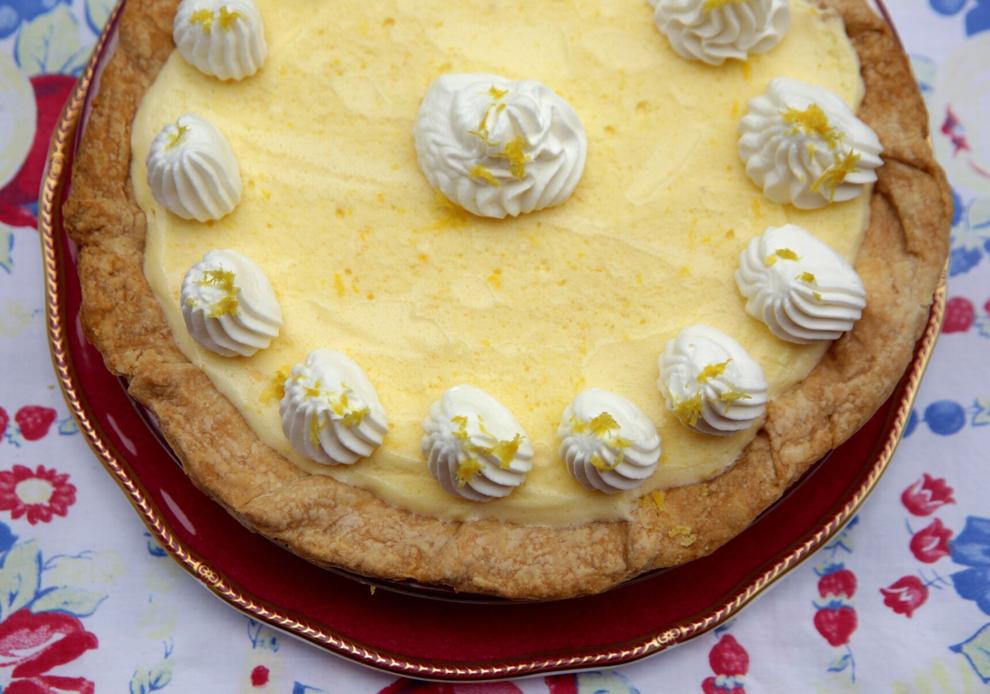 For my part, I had forgotten all about lemon pies until I saw the recipe. And then the memories came flooding back: the sweet, delicate tartness of the filling, so incredibly light, on a simple crust, with a dollop of whipped cream on top for an extra sinful taste.
It took a few steps to do, but that's largely because I made my own crust (old fashioned desserts deserve homemade crusts) and whipped my own egg whites and my own cream (I don't have an epigram for that, I like whipping egg whites and cream).
The result was magnificent. It was lemony and frothy and delicious.
My wife said it had the taste and texture of the 50s.
Then I made donuts. You might say there's nothing old fashioned about donuts, but I'd make the counter argument that they were homemade. When was the last time you ate homemade donuts? And why didn't you invite me?
Plus, they're called Gram's Donuts, which automatically makes them old-fashioned.
In fact, the recipe dates back to the Depression, when the grandmother of one of the cookbook authors would invite local workers inside for coffee and all the donuts they wanted for 10 cents.
It was a bargain, even in these pre-inflationary times, because donuts are amazing.
It's not just that they were donuts and therefore commendable, although that fact is indisputably true. These donuts are special because they are lightly spiced with ginger and nutmeg, then rolled in cinnamon sugar.
And yes, they tasted as good as it sounds.
Even so, they weren't my favorite of the old fashioned baked goods I made. That honor went to the Swedish tea ring, which enjoyed a few decades of popularity around the middle of the last century.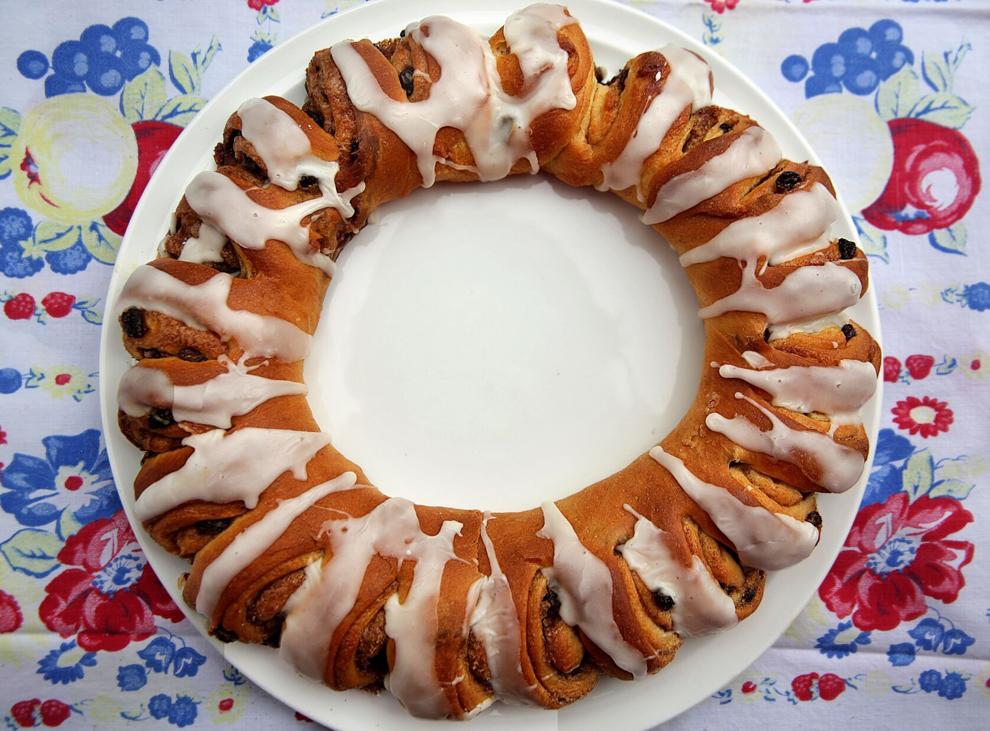 At its heart, it's a sweet bread with cinnamon and raisins. But it is much more than that.
For one thing, you roll out the dough flat, then coat the top with butter. It's almost like you're going to laminate it and turn it into puff pastry, but instead you roll it up like a jelly roll. Before doing this, however, you sprinkle it with a generous mixture of raisins and brown sugar.
The brown sugar is unexpected but important, as it brings an earthy, molasses flavor to the dish.
Once it's rolled up, you join the ends together to form a circle. And then, to give it the distinctive look of a Swedish tea ring, you cut it deep every inch or so and spread out the pieces before baking. This makes it a pull-apart treat much like monkey bread, if the monkey bread was shaped like a ring.
I covered it with a simple frosting made from powdered sugar, milk and vanilla, which added just the right touch of sweetness.
But he did more than that too. I had leftover frosting, so I dipped some homemade donut holes in it.
You can't imagine how good it was. These old-fashioned people knew what they were doing.