For business owners, the buzzword "resilience" has become a defining phrase of the past two years as struggles with COVID-19 have resulted in issues ranging from staffing difficulties to supply shortages.
Even in the face of these challenges, determined entrepreneurs across the country have continued to open new businesses and Stoughton is no exception.
But for Priscah Norton, owner of Coffee4All Bistro Cafe, her resilience to open one of the newest businesses in town has been tested far beyond the pandemic.
Norton opened Coffee4All on Monday, March 28, inside the Stoughton Wellness Center And Athletic Center located on US-51. It takes over the space vacated by Malabar Coast Coffee & Tea several years ago.
Besides coffee, tea and smoothies, Coffee4All will offer baked goods, sandwiches and salads – covering both breakfast and lunch. True Coffee Roasters, based in Monona, supplies the coffee.
Pastries will be a centerpiece of the business, all baked by Norton. These include daily fresh homemade donuts, pies of all kinds, croissants, scones and freshly baked bread for sandwiches.
There will even be unique baked goods due to Norton's Kenyan heritage, such as mahamri – a Kenyan breakfast bread with coconut and cardamom flavors – as well as donuts.
New start
While attending college for health care administration, Norton began working at Meriter Hospital. There she cooked for her colleagues, like samosas and donuts. It was these co-workers who told her that health might not be the right career for her and pushed her into baking full-time.
Going from being a home baker to opening a commercial restaurant was also a challenge, as it took some effort to secure the financing she needed from the bank.
Despite taking over a location that was previously a café, Norton essentially started from scratch – completely repainting the interior and replacing all of the furniture and fixtures.
There's a mix of traditional cafe tables, tall bar tables, and sofas, accented by chandelier lighting.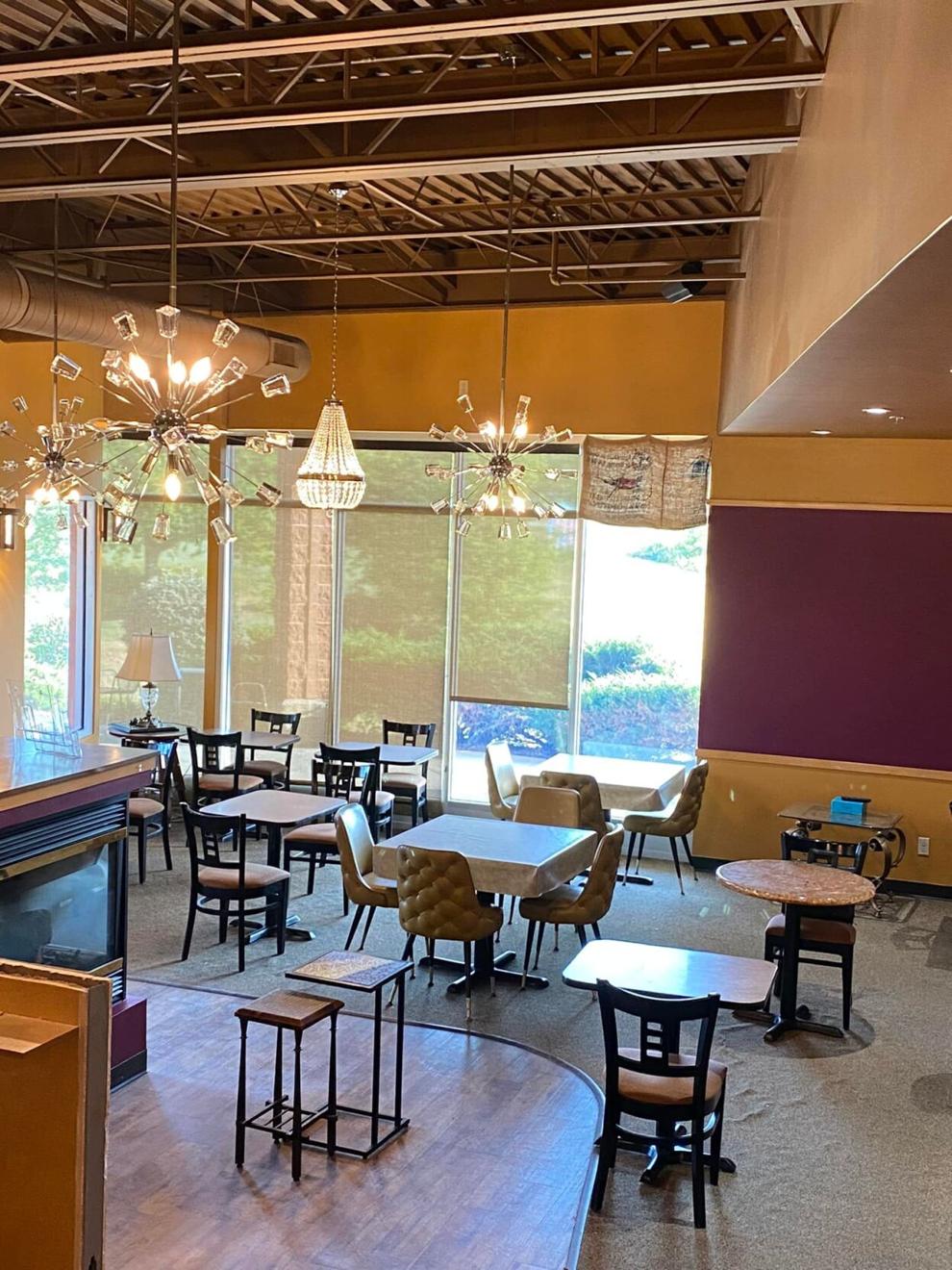 "We changed almost everything," she said. "It will be a little different for those who used to come, there are more seats than before. We just want to have a comfortable place.
She hopes the welcoming new furniture will provide space for everyone – from someone just looking to enjoy some time to themselves to a book club group gathering.
Originally, Norton had planned to name the new store after her mother, but when her friends said it was hard to pronounce, she chose a name that instead reflected that everyone was welcome there.
With everyone coming to the gym, rehab and fitness center, Norton hopes to become a special place for people to grab something to go and not have to worry about dinner later.
Norton hopes the frequency of people coming to the center and its easy-to-find location across the freeway will help the fledgling business succeed.
However, another challenge presented itself just a week after the opening – at the moment the main road to the center is closed while construction of a roundabout takes place nearby.
It was also difficult to open a business without management training, but she said the most exciting thing for her was being a woman-owned business.
"Being a woman, going into business and opening a cafe means a lot to me," she said. "My dream was to own a restaurant and cafe, but not just to be another cafe – I want to support women and let them know they can do it too."
It's also important to her to support her baristas with a living wage above what a cafe could typically provide its employees, she said, so they can afford to pay rent, buy food and send their children to school.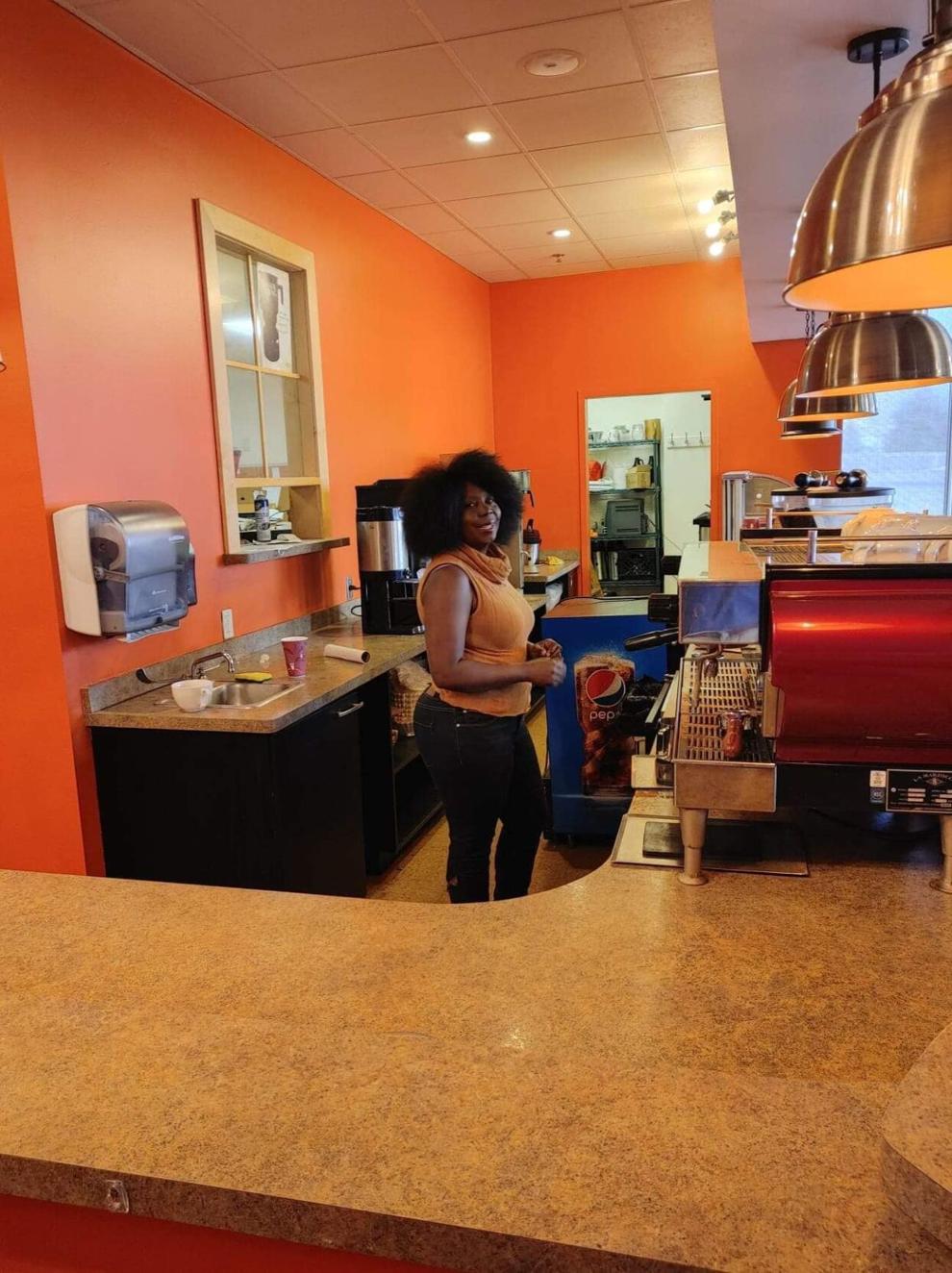 Stay strong
To reach its opening day, Norton had its share of resilience.
The Hub originally interviewed Norton last September when it planned to open on October 23, at the time two months later than it had planned. The following day, Norton said the opening had been moved to November 13 due to delays in furniture delivery. A few weeks later, the opening date became indefinite due to hiring issues.
Although an even greater obstacle arose – Norton's husband, Raymond, was in poor health. While battling scleroderma, which causes hardening and tightening of the skin and affects organs, for five years, his condition had deteriorated to the point that he could no longer stand or walk. He was transferred to hospice care in mid-November and died on December 27.
It was Norton's dream to run the company alongside her husband, who was a retired US Army serviceman. Norton was born and raised in Kenya, and it was there that she met Raymond when he was in the military, then immigrated with him to the United States two decades ago.
Despite the sadness and emptiness she felt, she decided to move on and not give up on the dream they had.
"I know it was supposed to be one of the happiest days of my life, but unfortunately a part of me feels numb," she told the Hub. "I had to suppress my grief and push for the cafe to open because I promised her to see what we both wanted to come true. I could choose anger, bitterness or sadness for myself. stop, but his last wish made me continue where he left me. We had promised each other not to give up on what we were doing. I had to dry my tears quickly and continue to pursue this journey alone. I must heal and see what we started to happen.
Overall, despite the many setbacks, Norton feels determined to succeed.
"My passion and my dream are not dying yet," she said. "So many challenges have set me back, but I'm ready to fight and win."