Executive Pastry Chef Richard Long of The Ritz-Carlton, Millenia Singapore tells us how he and his team bring consistency and innovation to everything they do
The first order of the day for Richard Long when he gets to work? "Responding to business emails," says Ritz-Carlton executive pastry chef Millenia Singapore. An occupational hazard that comes with the job which is a little ironic, as the 54-year-old chef landed an apprenticeship at a local bakery precisely because he didn't like the 'idea of ​​a desk job' after graduating from high school.
"It was during this time that I discovered my passion for baking and pastry and decided to continue honing my skills to become a pastry chef," adds Long. And he did – throughout a career spanning five countries and thirty years, the last twenty of which were spent at the Ritz-Carlton.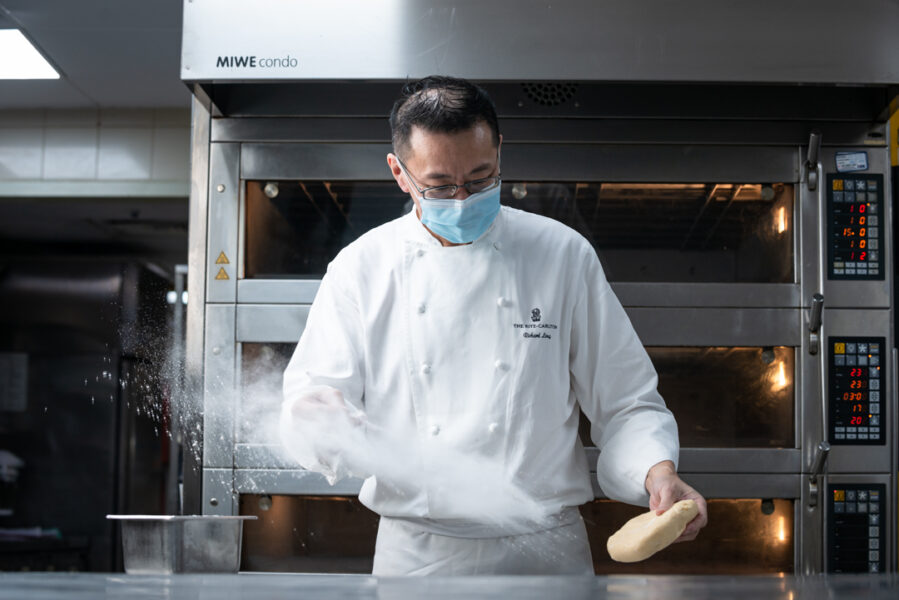 The processing of e-mails is therefore an inevitable professional risk that accompanies the territory. There are perks, too – Long's day starts at 7:30 a.m., rather than dawn (or even earlier), as he checks the dishes served during breakfast service at Colony and Colony Bakery rather than prepare them. There is an additional pastry check before lunch, around 10.30am.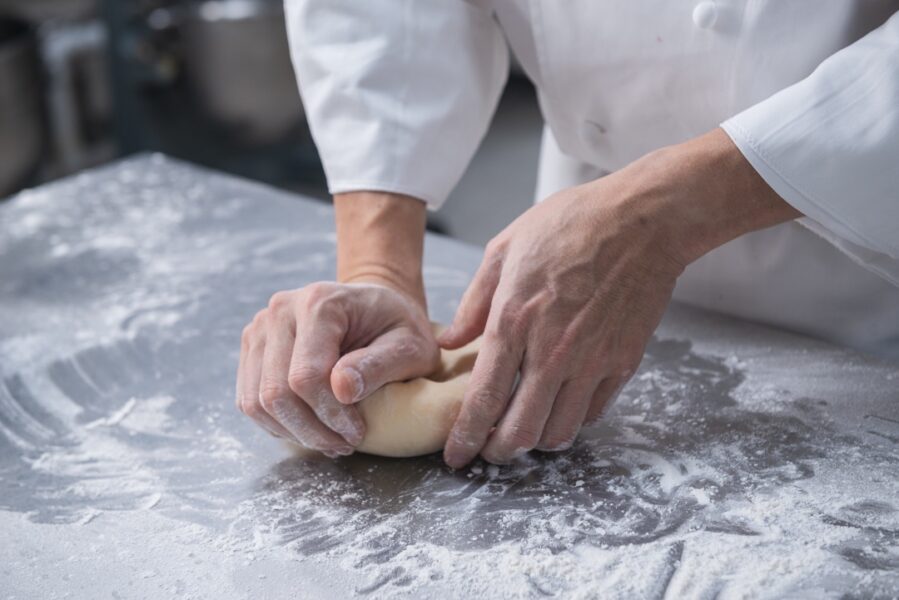 After all, customers of hotel bakeries demand unerring consistency. There is no room for error and the production quantities are on a whole other scale: Long tells us that his team is able to produce up to "one hundred different types of breads and cakes in a day ".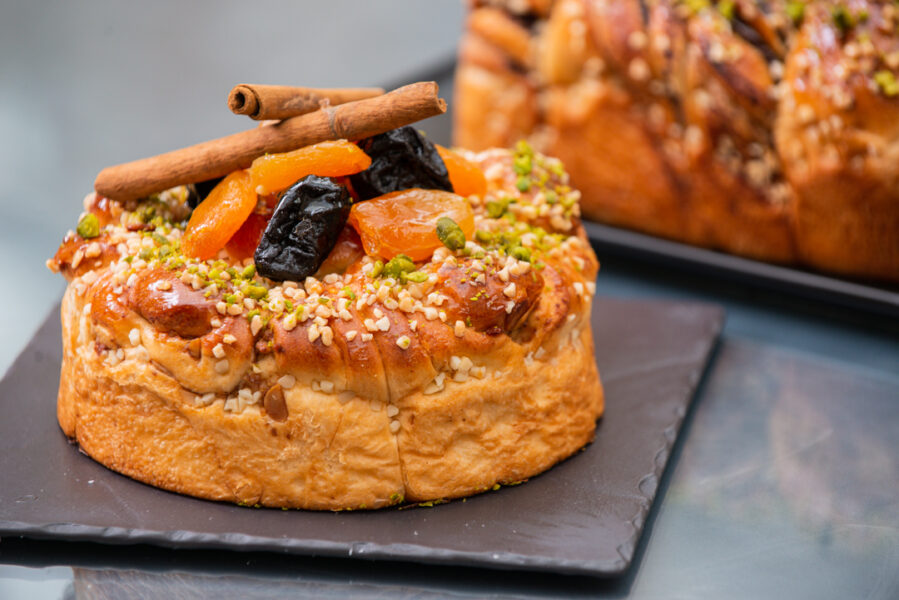 These need to be done perfectly every time – hence the twice-daily checks. After that, however, the chef turns his attention to renewing the roster, devoting the rest of his day to ideation, experimentation, and developing recipes for new baked goods.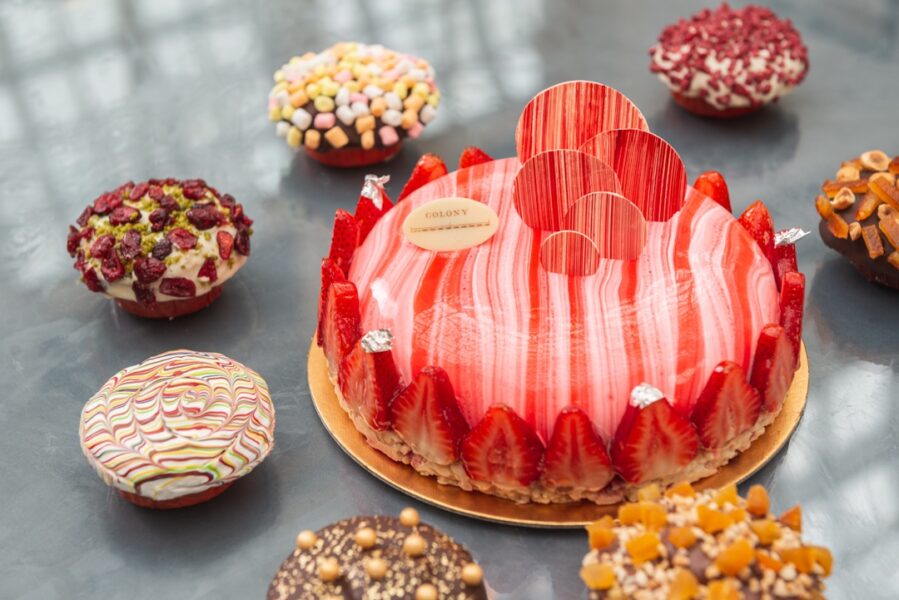 "It's crucial to really enjoy what you do because passion can impact the quality and outcome of your baked goods," says the chef, who has been the top chef here since 2020, of how he and his team continue to provide excellent food, day after day. daytime. That, and "a positive attitude". "The most important thing is the process and your heart. If you're satisfied, the end product is good," he simply adds. "Don't cook if you're in a bad mood. Happy bakers make happy food.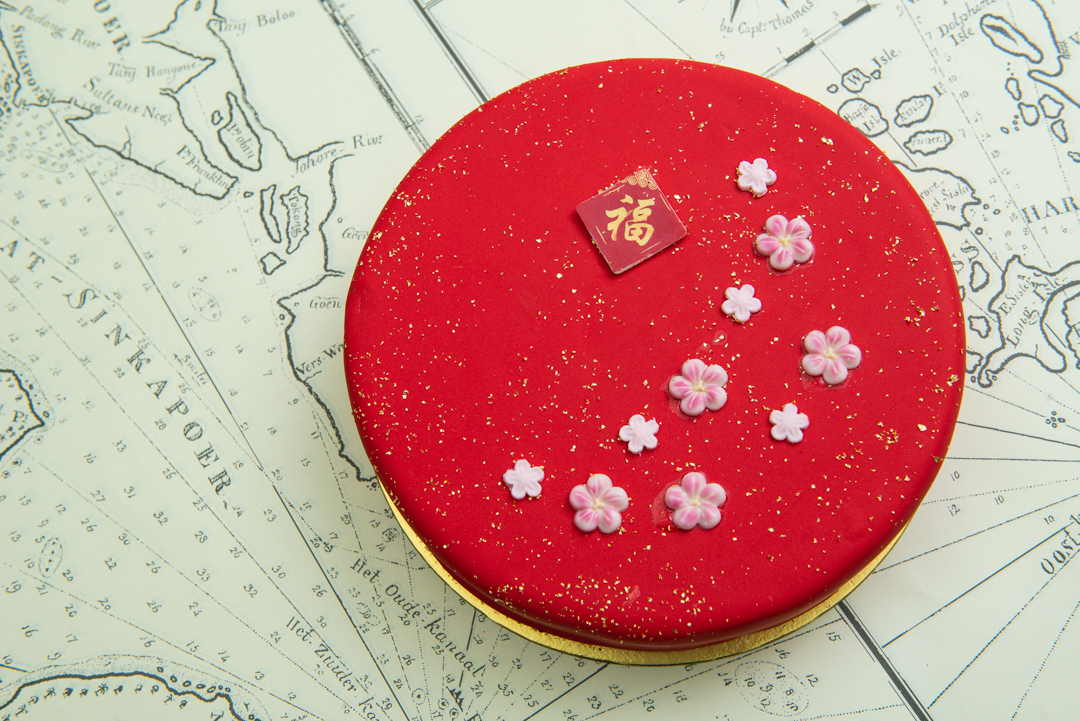 New creations for Chinese New Year include his take on the Eurasian classic, a sugee cake, dressed in an auspicious mix of bright red and edible peonies; as well as three types of kueh lapis – both pastries reflect the hotel's commitment to celebrating local heritage.
Balance is central to the chef's pastries – some of his personal favorites include the hazelnut praline cake, which sees the nutty notes of praline cream and caramelized hazelnuts counterpointed by a yuzu cream; and the Salted Coconut Gela Melaka Cake, where locavore flavors are enhanced with a healthy dose of salt.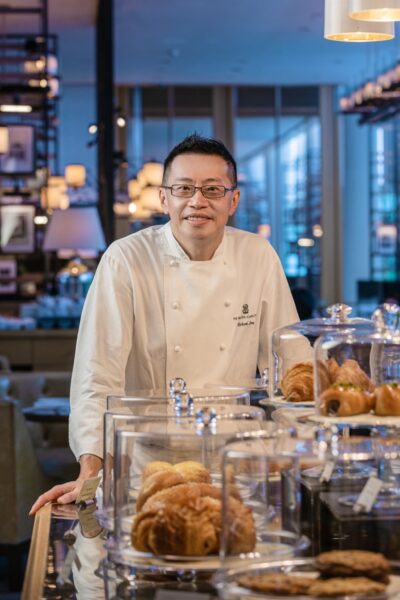 That said, Long isn't afraid to admit he's not done growing as a chef. "Learning is a lifelong process," he tells us. "And only through a desire to learn new techniques and explore new ideas can we improve and create more unique pastries for our guests."
And if that growth means going through a few emails every morning, so be it.
Cooking Tips from Chef Long
1. The cooking process is important. You can have the best recipes, but if the cooking process isn't done right, like getting the right temperature and cooking time, you won't get a quality product.
2. A baking stone is ideal for baking bread because it heats evenly from the bottom and gives bread more volume.
3. If you are making European-style breads such as sourdough breads and baguettes, you need steam because it makes them crispy, shiny and more presentable. Some ovens have a steam function, but if yours doesn't, let some water drip onto the bread or into the oven while baking. It makes a difference.
Colony and Colony Bakery is at The Ritz-Carlton, Millenia Singapore, 7 Raffles Ave, Singapore 039799.
Text: Kenneth Lee and Nida Seah; Pictures: Chino