Who wouldn't love a hot, hot dish straight out of the oven with a steaming cup of coffee? Cold weather certainly demands it, which is why we dived through our recipe archive to pick out some of our favorite healthy baked goods to make at home.
Of course, anyone could make the whole process easier just by grabbing some baked goods from the grocery store. But with so many preservatives and added sugars, these options aren't always the healthiest for our bodies. Instead, we're turning to this handy list of baked goodies to satisfy that sweet tooth while giving us a nutritional boost!
Here are our favorite healthy baked goods to make at home, and if you're looking for even more recipe ideas, be sure to check out our list of the 100 easiest recipes you can make.
Half the butter and still all the sweet flavor? Yes please.
Get our banana bread recipe.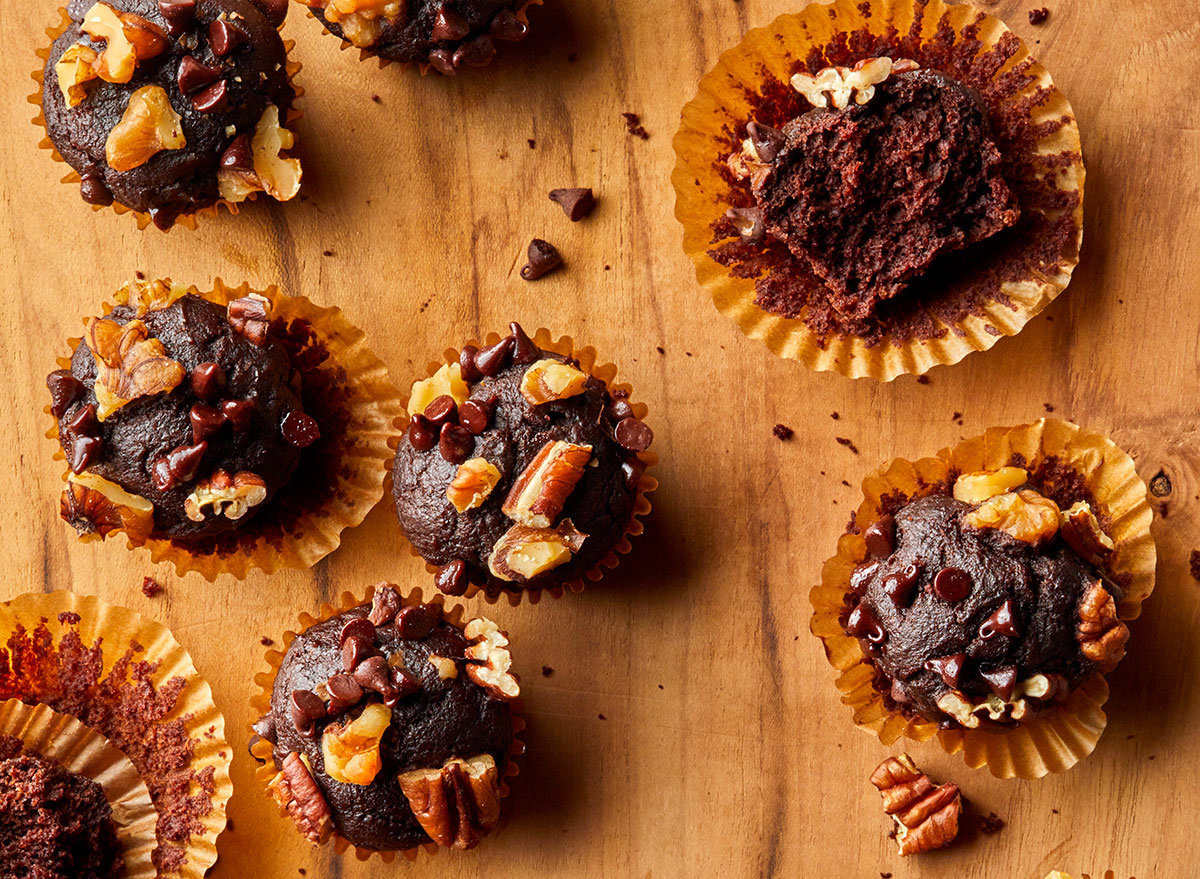 Got some leftover canned pumpkin to use? Make these delicious fall pumpkin brownies with it!
Get our Pumpkin Fondant Brownie Bites recipe.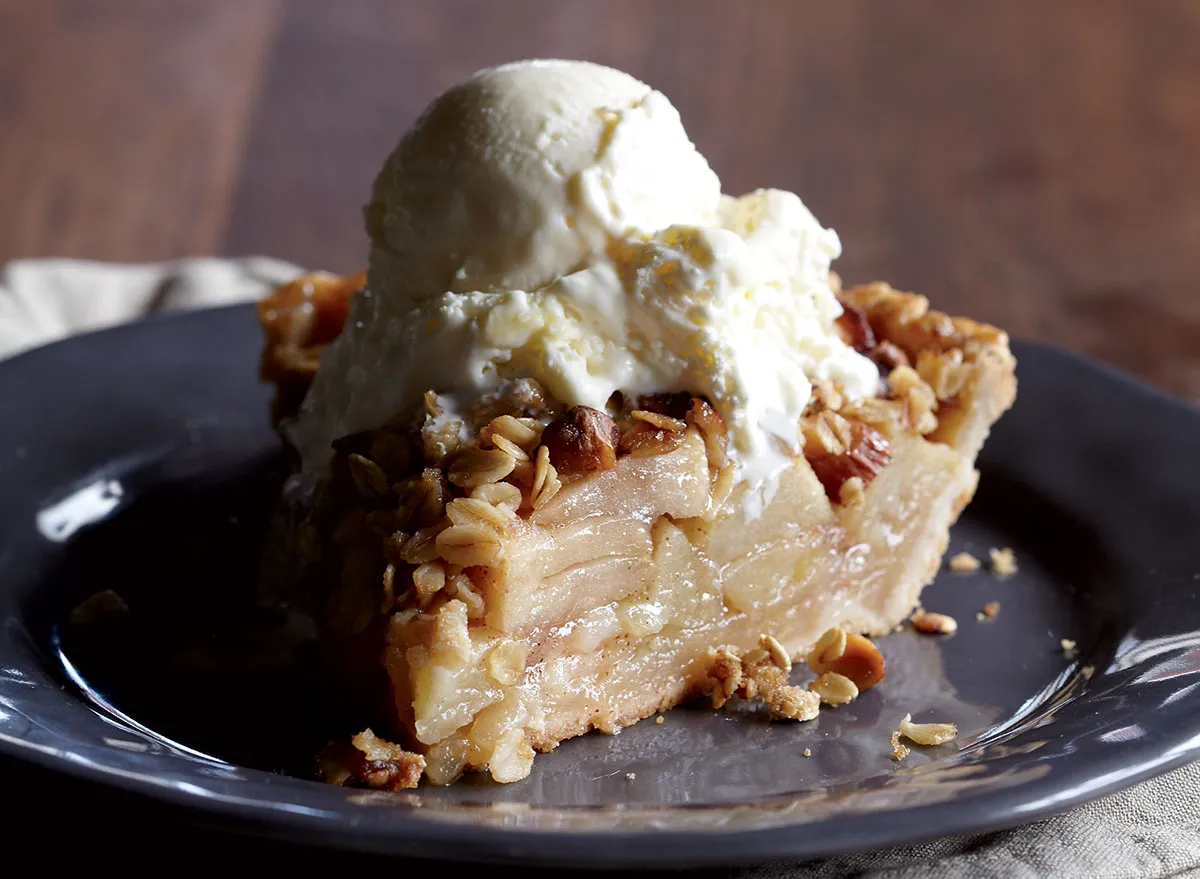 With lots of oats and almonds, go ahead and enjoy more than one slice. You are totally authorized!
Get our apple pie recipe.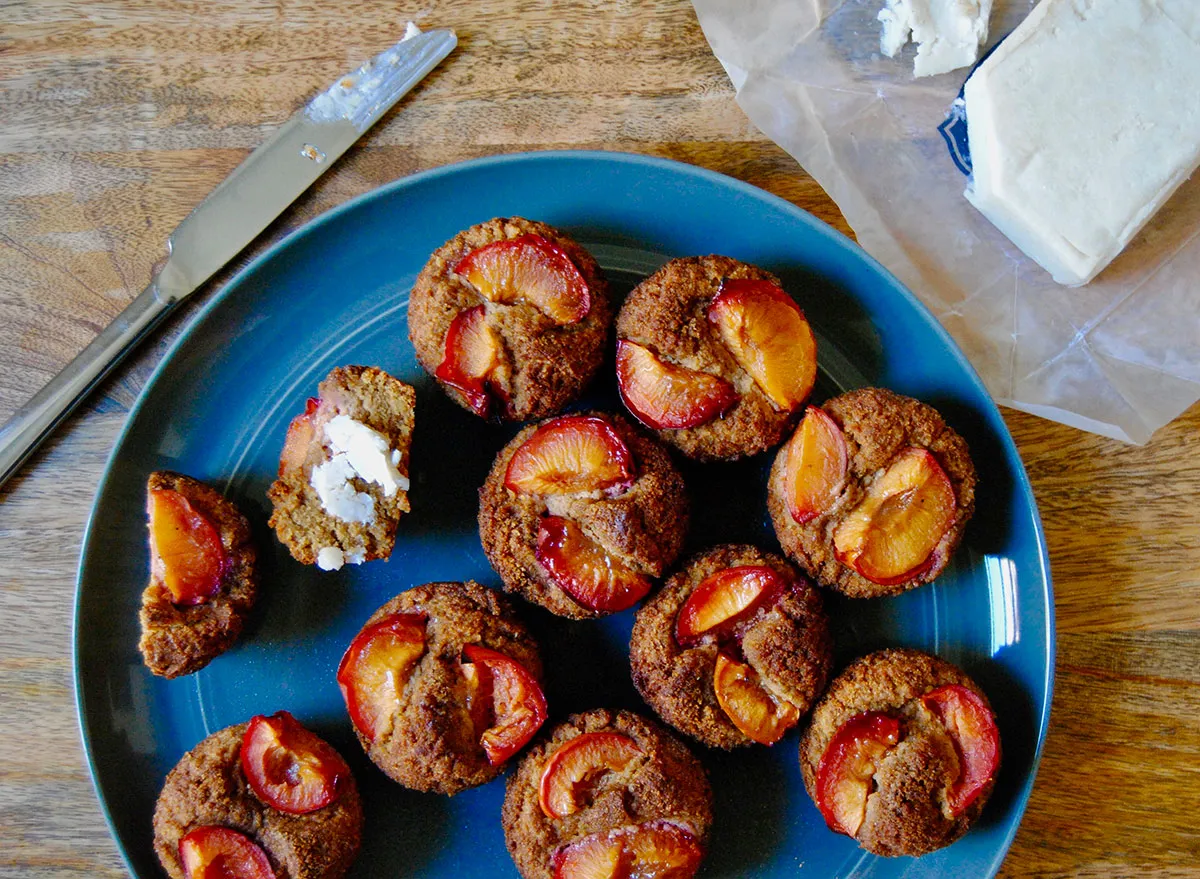 Becoming paleo doesn't necessarily mean giving up your favorite baked goods.
Get our paleo muffin recipe.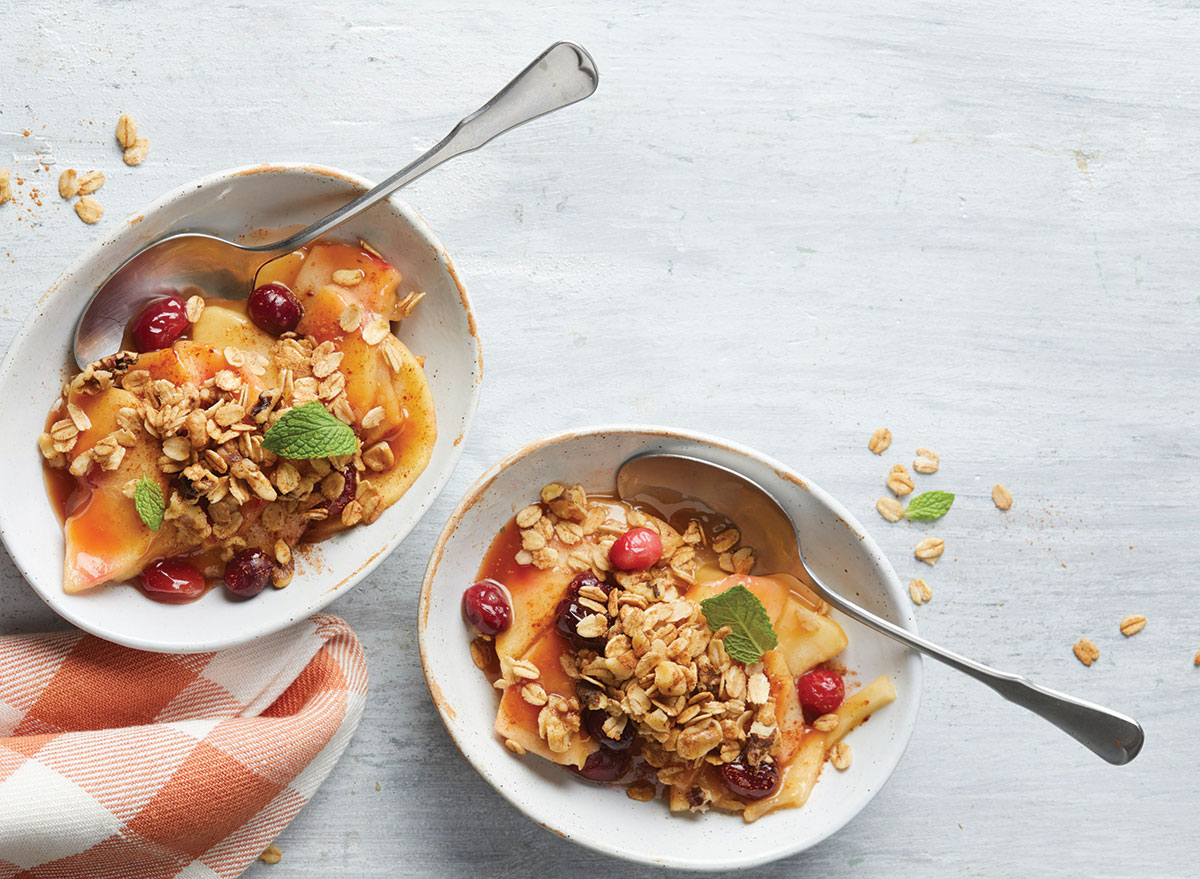 Fresh fall fruit is what makes this quick take on the classic crisp super special. Is there anything better than a baked apple treat on a cool fall day?
Get our Apple Cranberry Crumble recipe.
You can't tell they're low in calories… they're just that good.
Get our chocolate chip cookie recipe.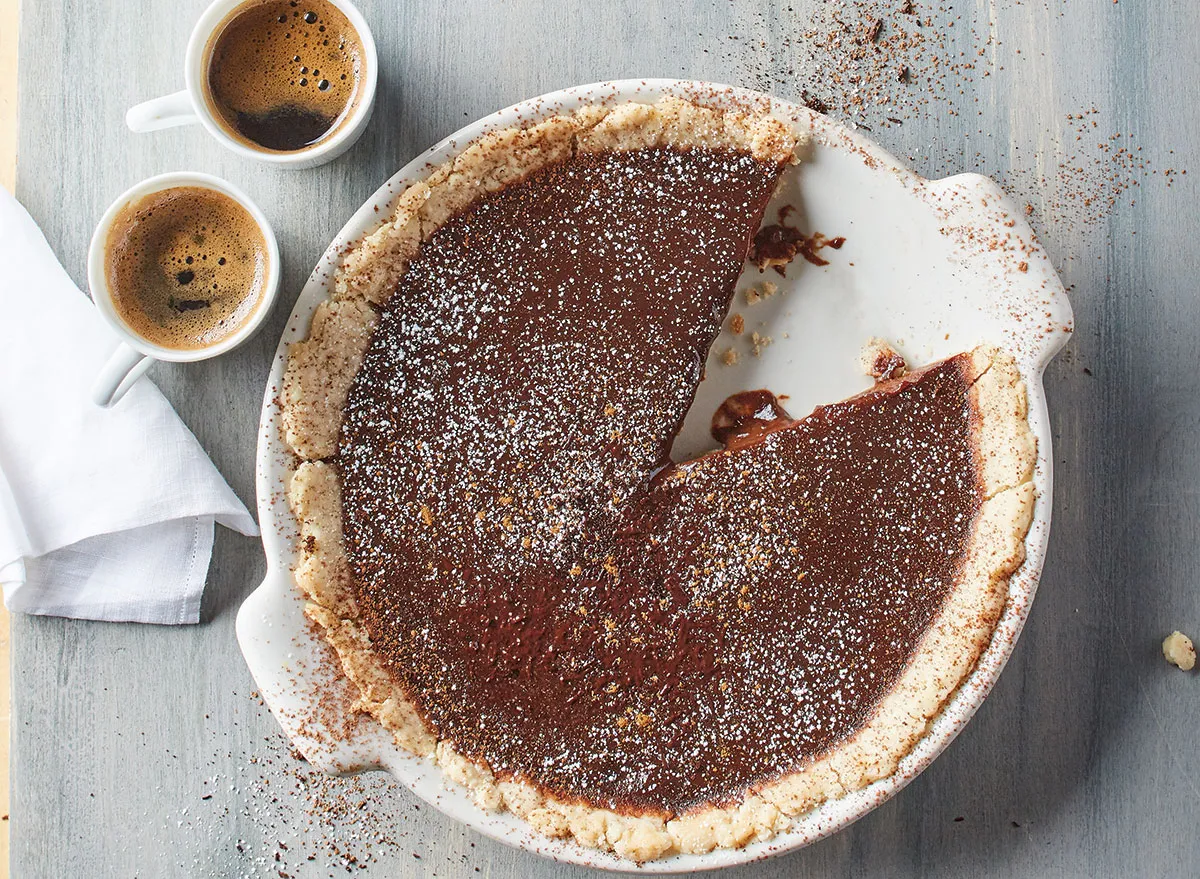 The warm, creamy topping results in a gooey texture we know you're going to crave.
Get our Hot Mocha Pie Recipe.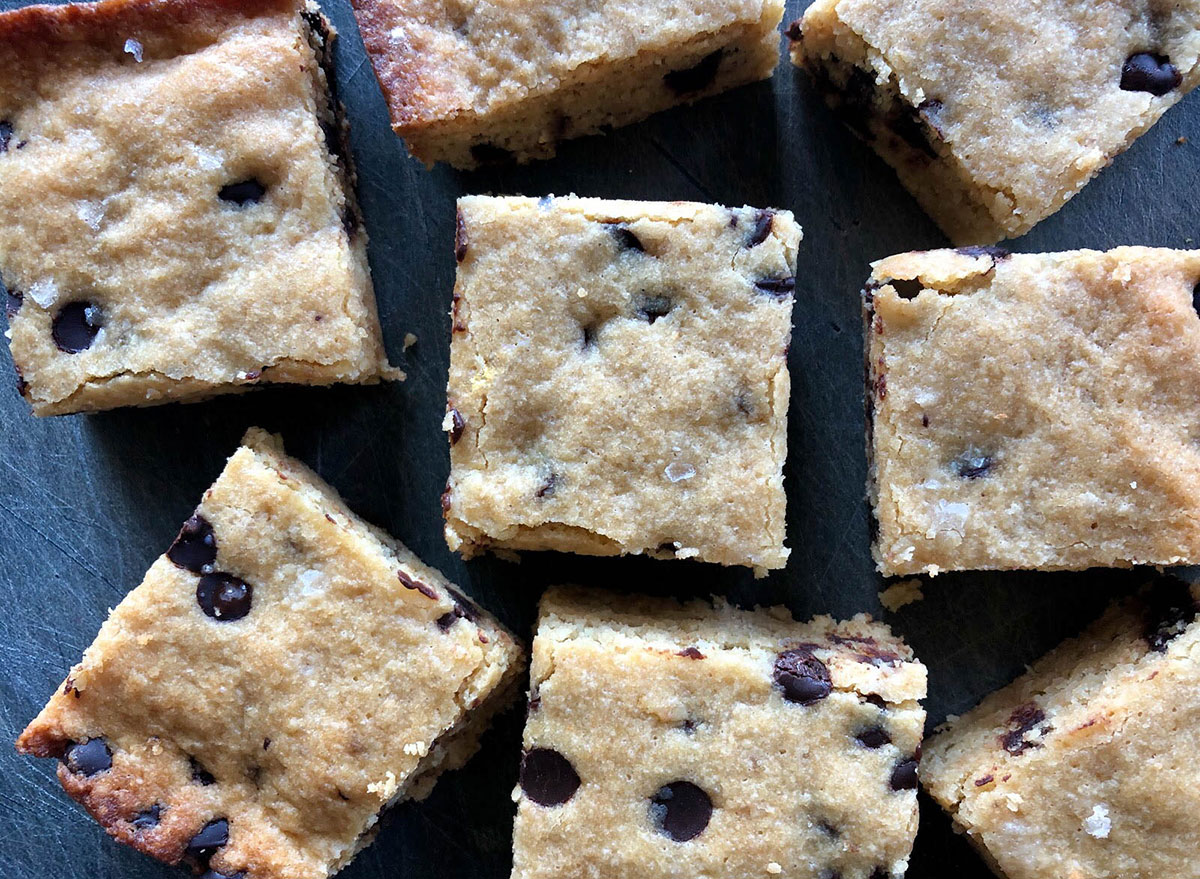 Almond flour and sugar-free chocolate make this dessert keto-compliant. It can be hard to find dessert recipes suitable for the keto diet, but this one is a favorite!
Get our Chocolate Chip Blondies recipe.
Between the pieces of chocolate and the grated coconut, these cookies will satisfy all your sweet desires.
Get our recipe for Cocoa, Coconut and Oatmeal Cookies with Chocolate Chunks.
Even the most novice bakers can't mess this one up. It is the simplest pie in the history of pastry making. Mix, pour, cook, serve, devour.
Get our Key Lime Pie recipe.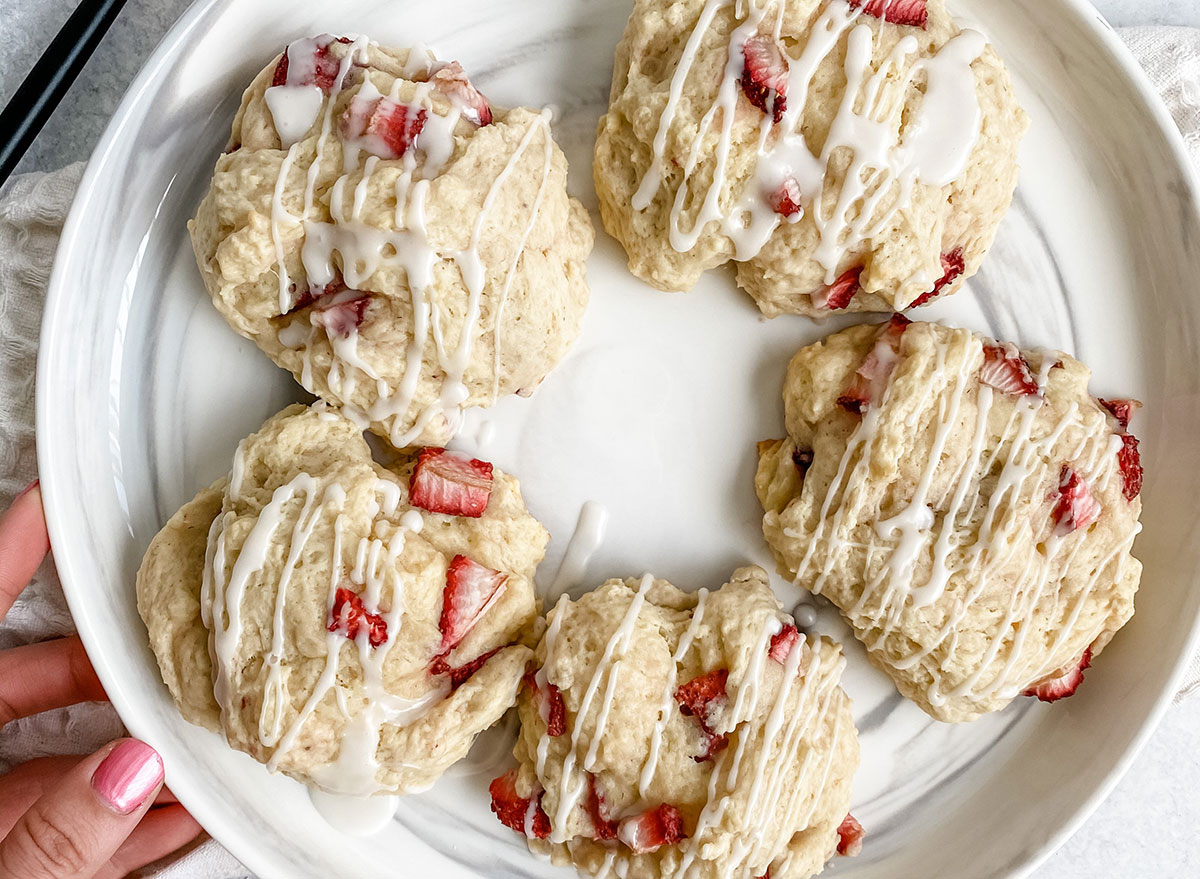 These light and fluffy strawberry shortbread cookies are the perfect addition to your evening cappuccino!
Get our strawberry shortbread cookie recipe.
This recipe couldn't be easier. Peanut Butter Cookies are a fun and heartwarming treat and perfect for anyone trying the keto diet!
Get our Keto Peanut Butter Cookie Recipe.
Forget the sweet donut and instead make a batch of these scones for your mornings!
Get our Cranberry Orange Scone Recipe.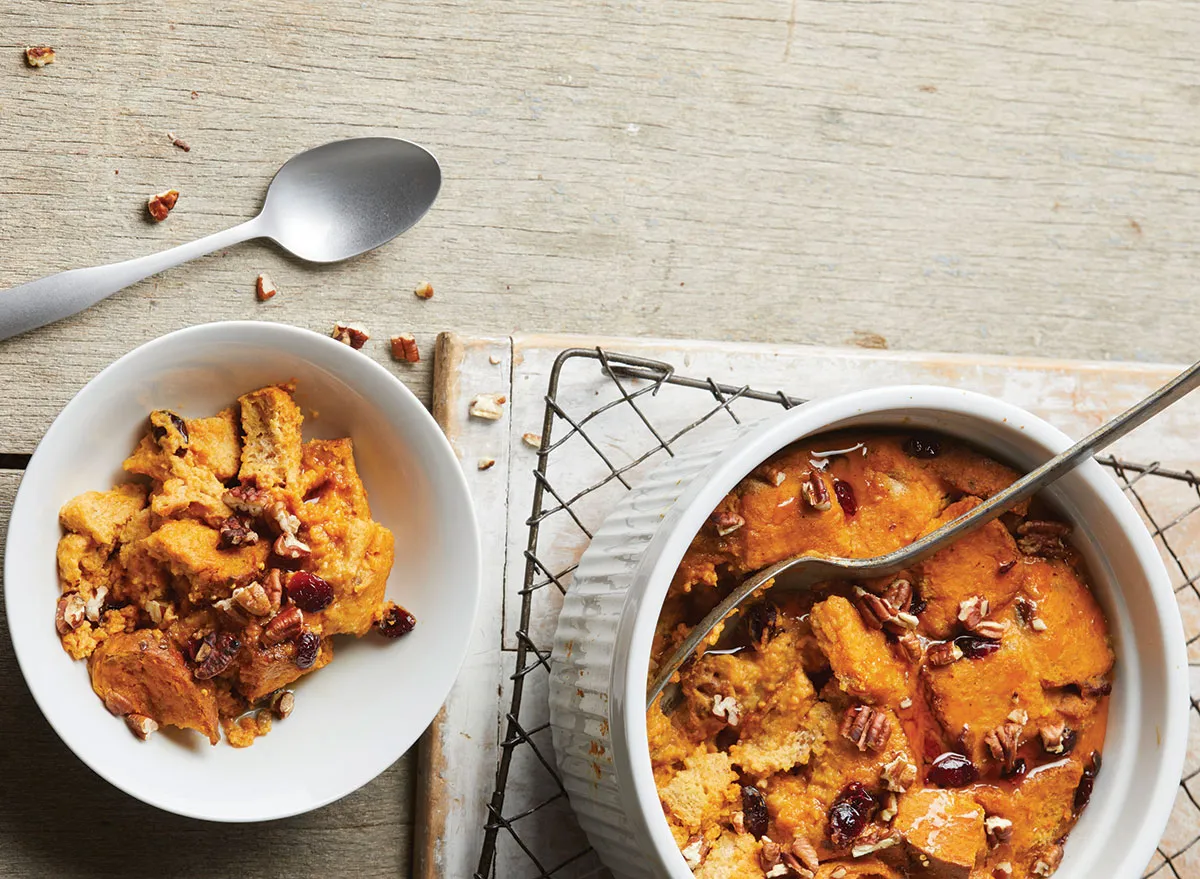 Nothing says fall like the pumpkin. Instead of a traditional pie this year, try this bread pudding.
Get our Pumpkin Bread Pudding Recipe.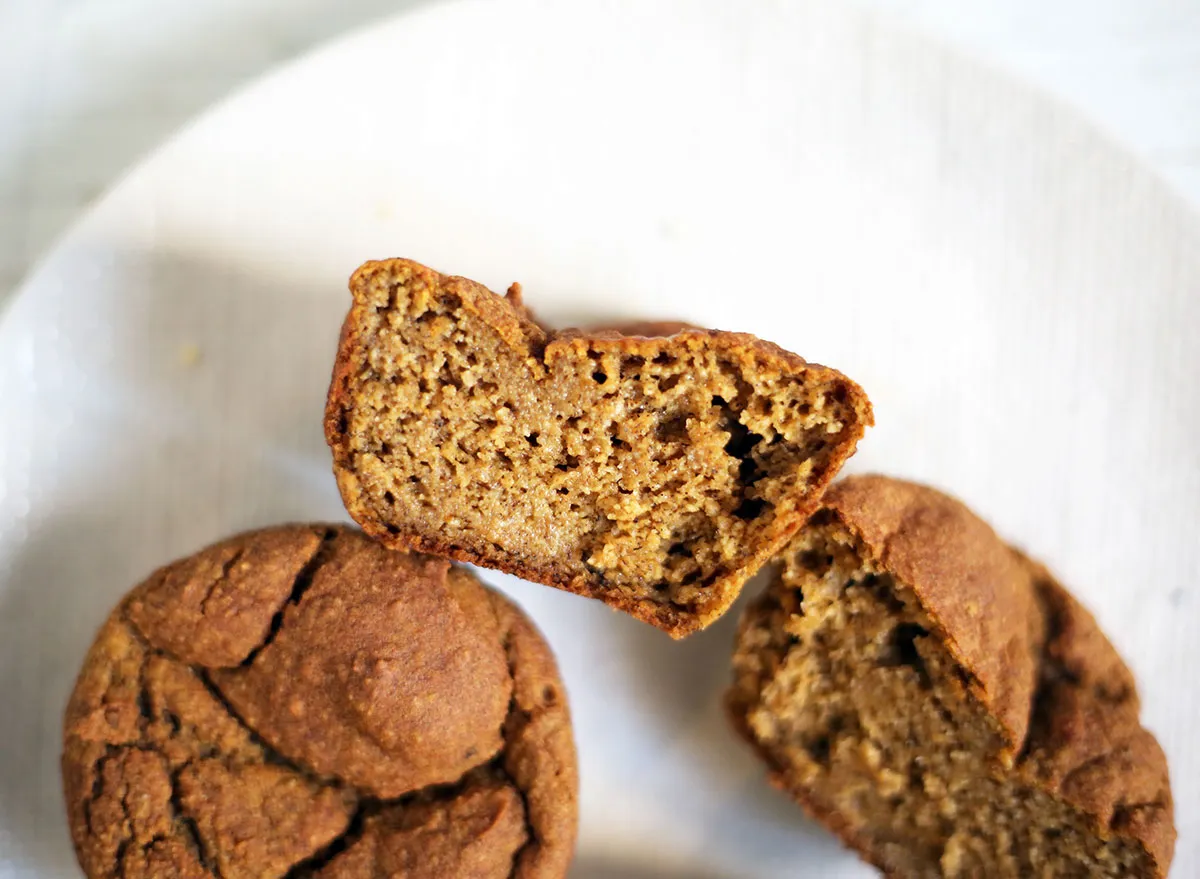 The sweet potato and banana in the batter will give these muffins a natural sweetness and moisture.
Get our Sweet Potato Banana Muffin Recipe.
These delicious mini muffins increase your protein intake and pair perfectly with a cup of coffee!
Get our Snickerdoodle Mini Protein Muffins Recipe.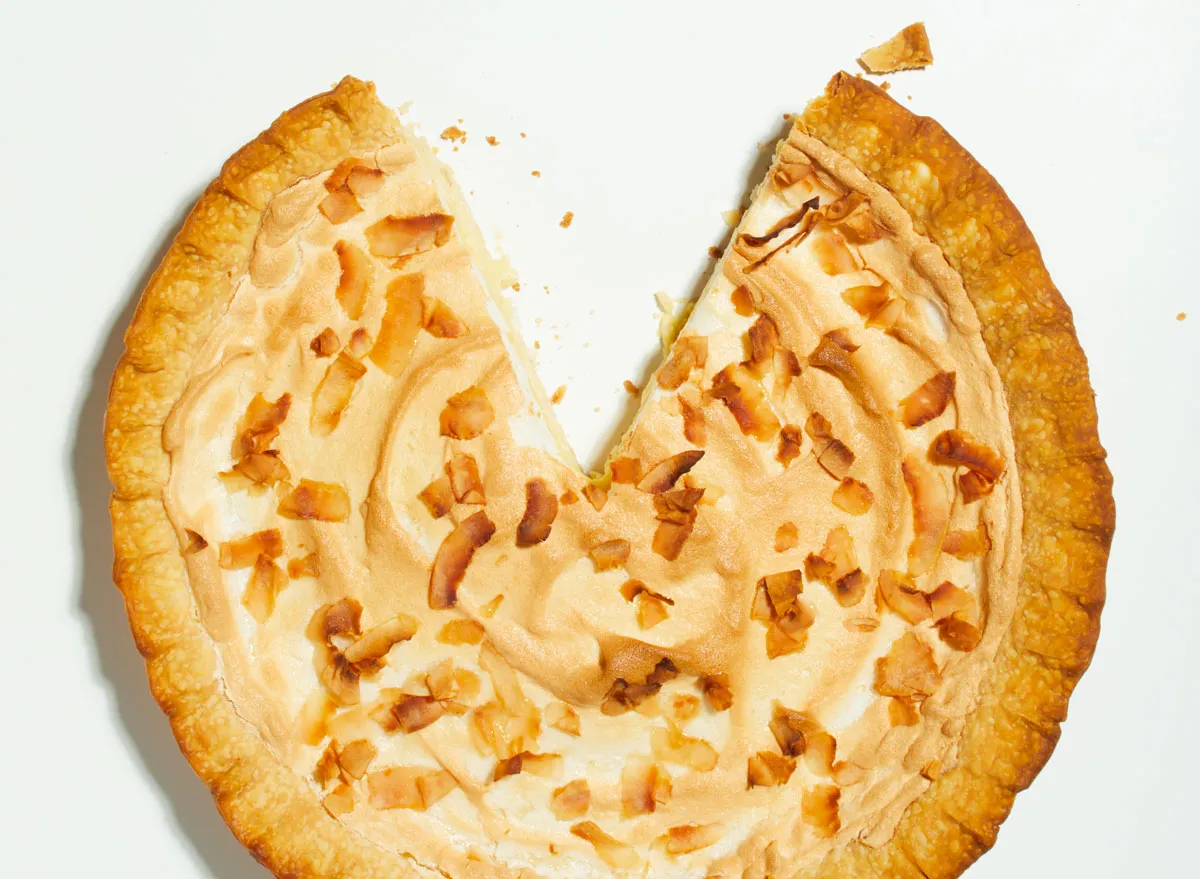 Calling all coconut fans! This delicious coconut cream pie will satisfy all your coconut dessert dreams.
Get our triple coconut cream pie recipe.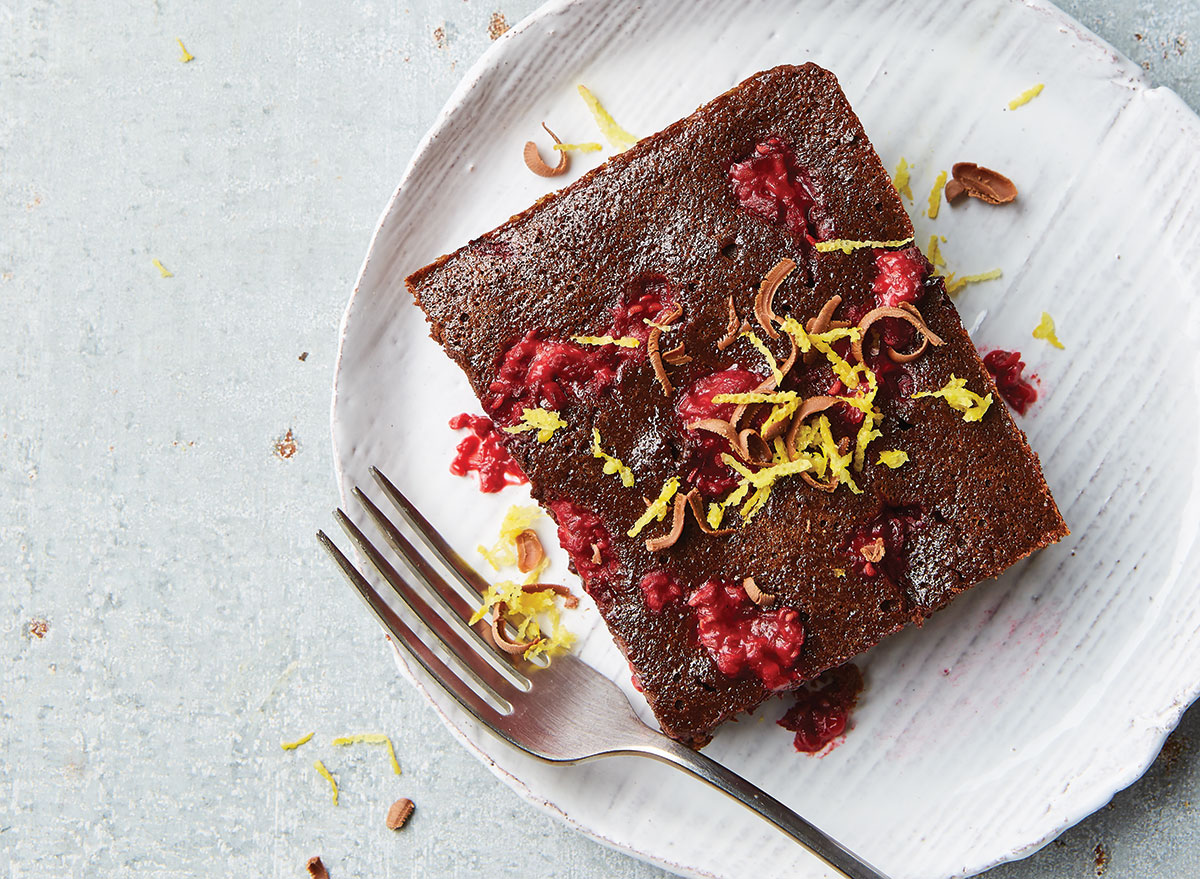 The fruit adds a kick to these brownies. Is there anything better than fresh out of the oven brownies?
Get our Raspberry Fondant Brownie Recipe.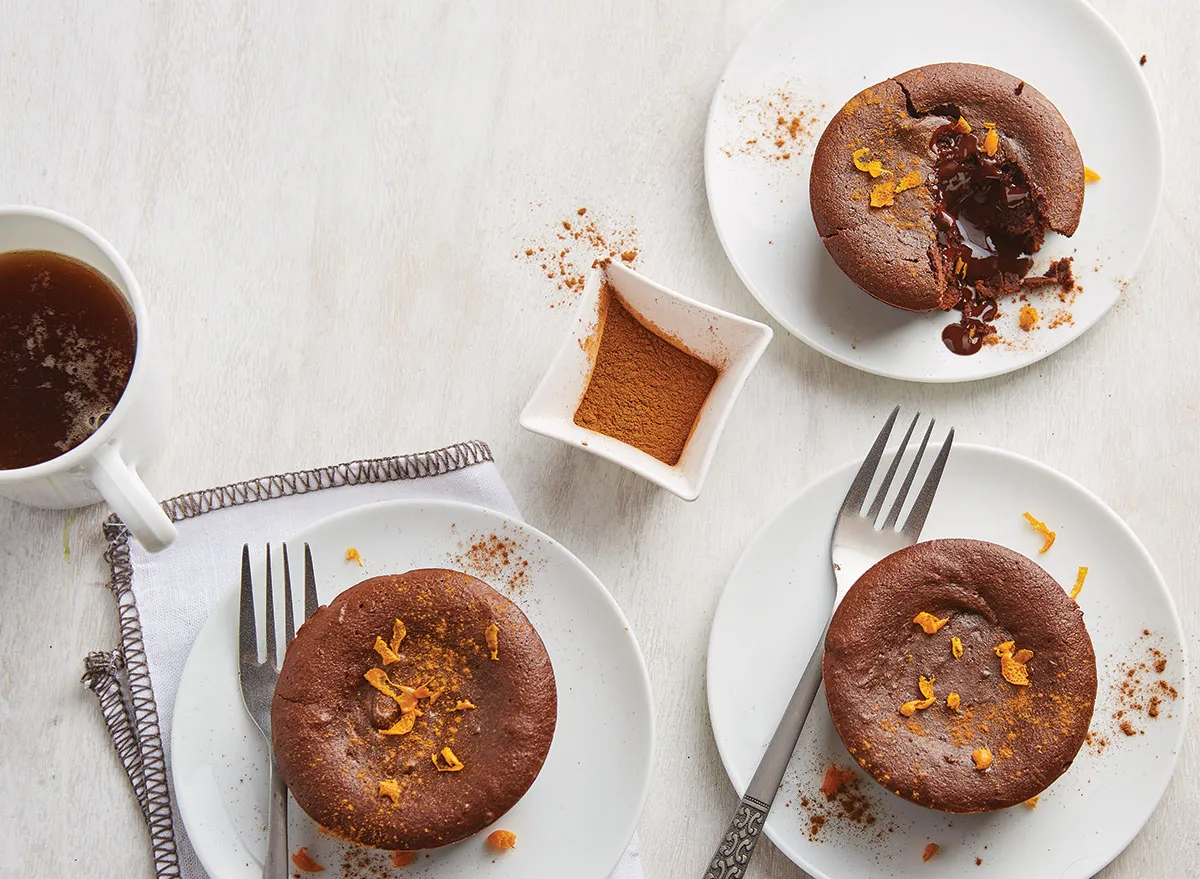 The unexpected flavor combo really works. There is something so satisfying about eating gooey lava cakes.
Get our Cinnamon Orange Lava Cake Recipe.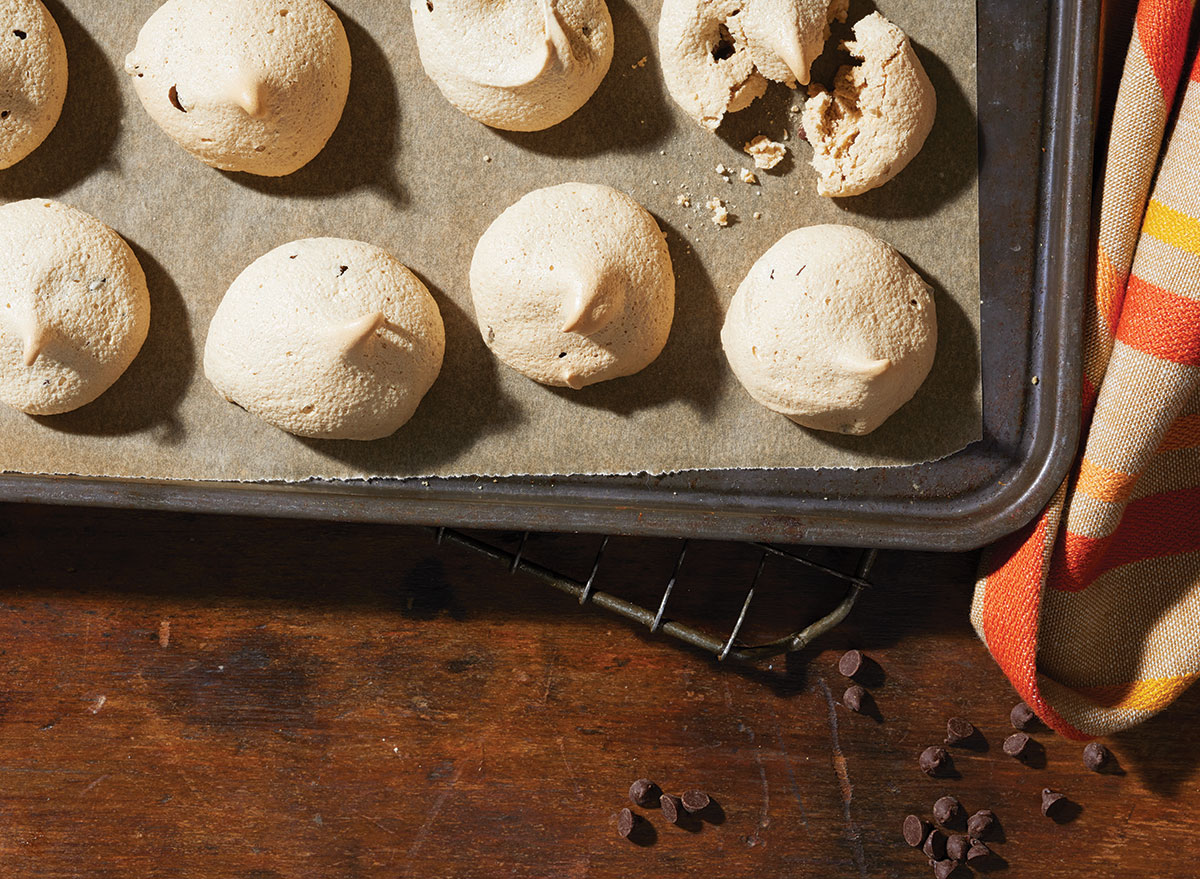 Satisfy your sweet tooth for less than 100 calories. If you're looking for a light, low-calorie dessert, look no further than meringue.
Get our Coffee Chocolate Meringue Cookie Recipe.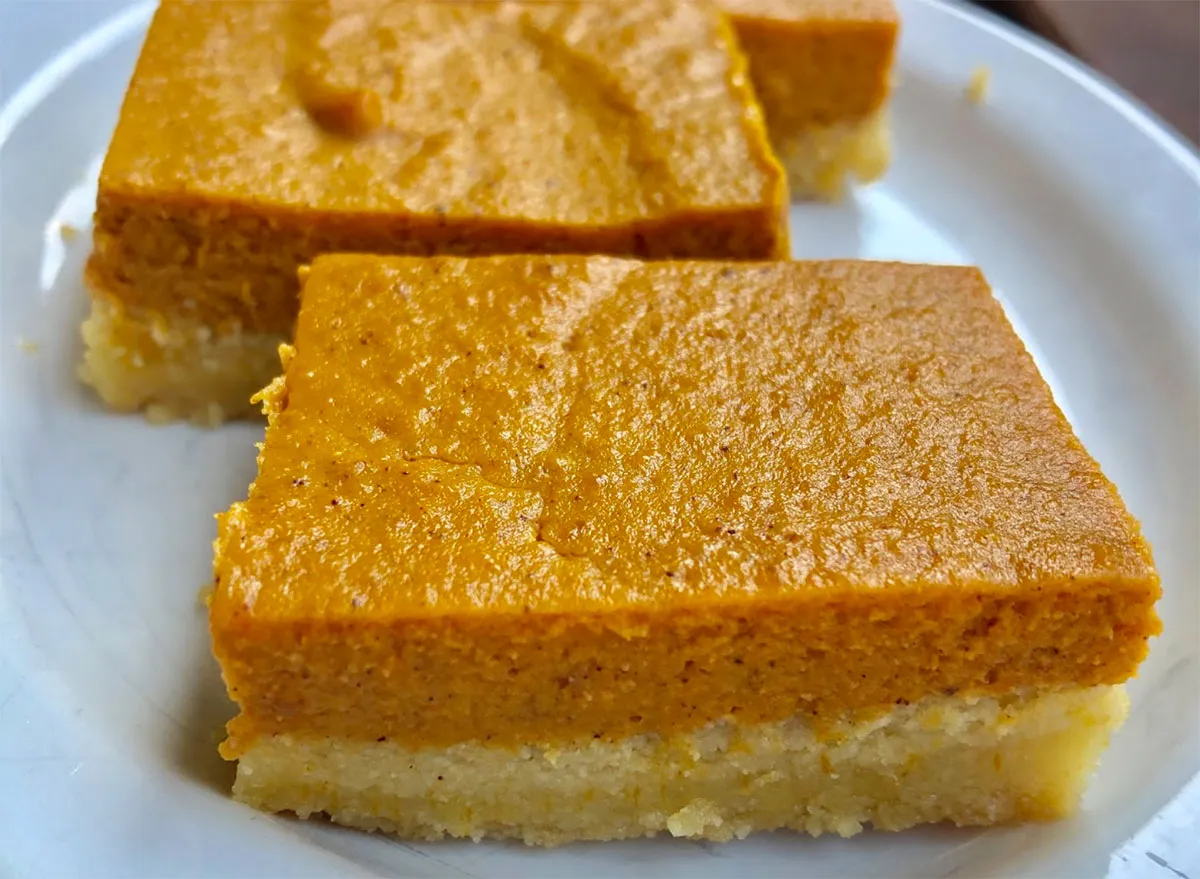 You don't need a pie crust to get the delicious taste of pumpkin pie this fall!
Get our Pumpkin Bars recipe.
Your friends won't believe these cookies are keto-friendly!
Get our Keto Chocolate Chip Cookie Recipe.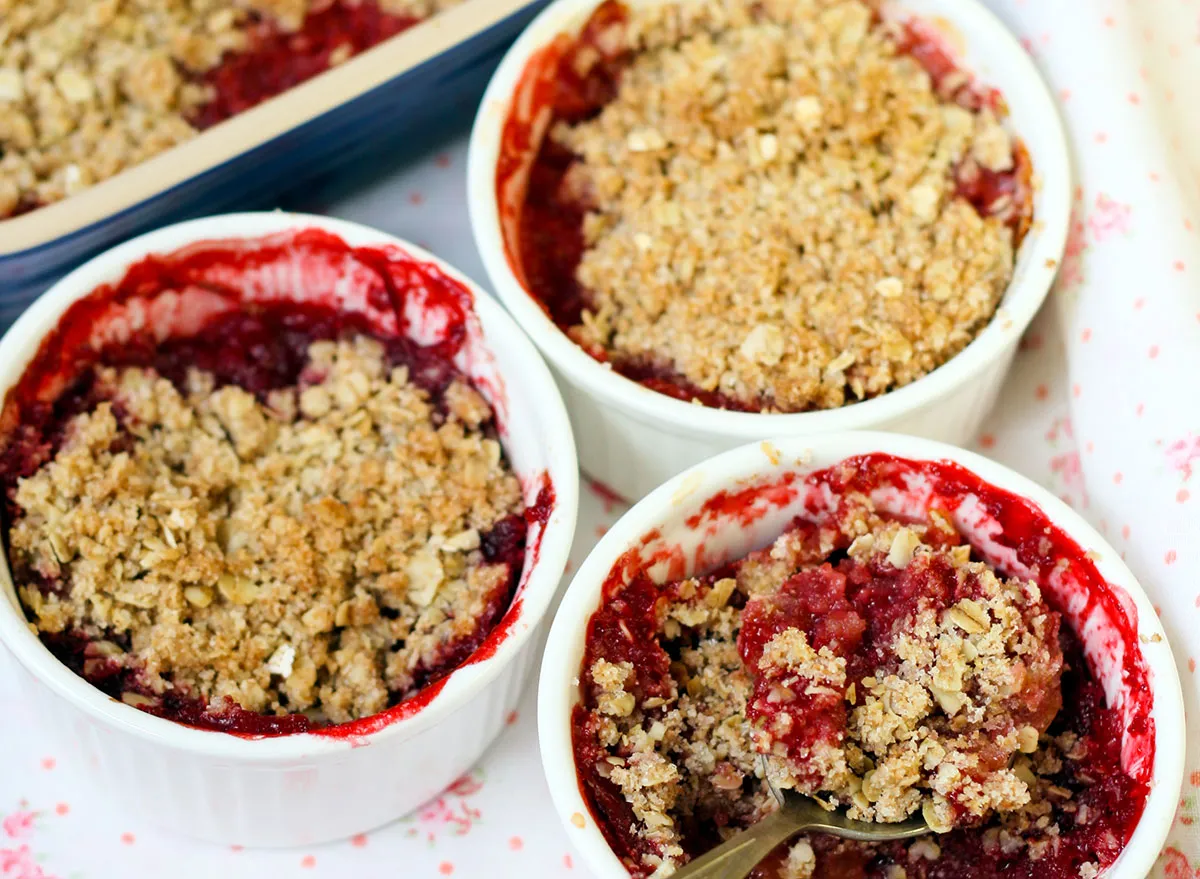 Use the best of your strawberries and make this light dessert!
Get our Strawberry Spice Crisp recipe.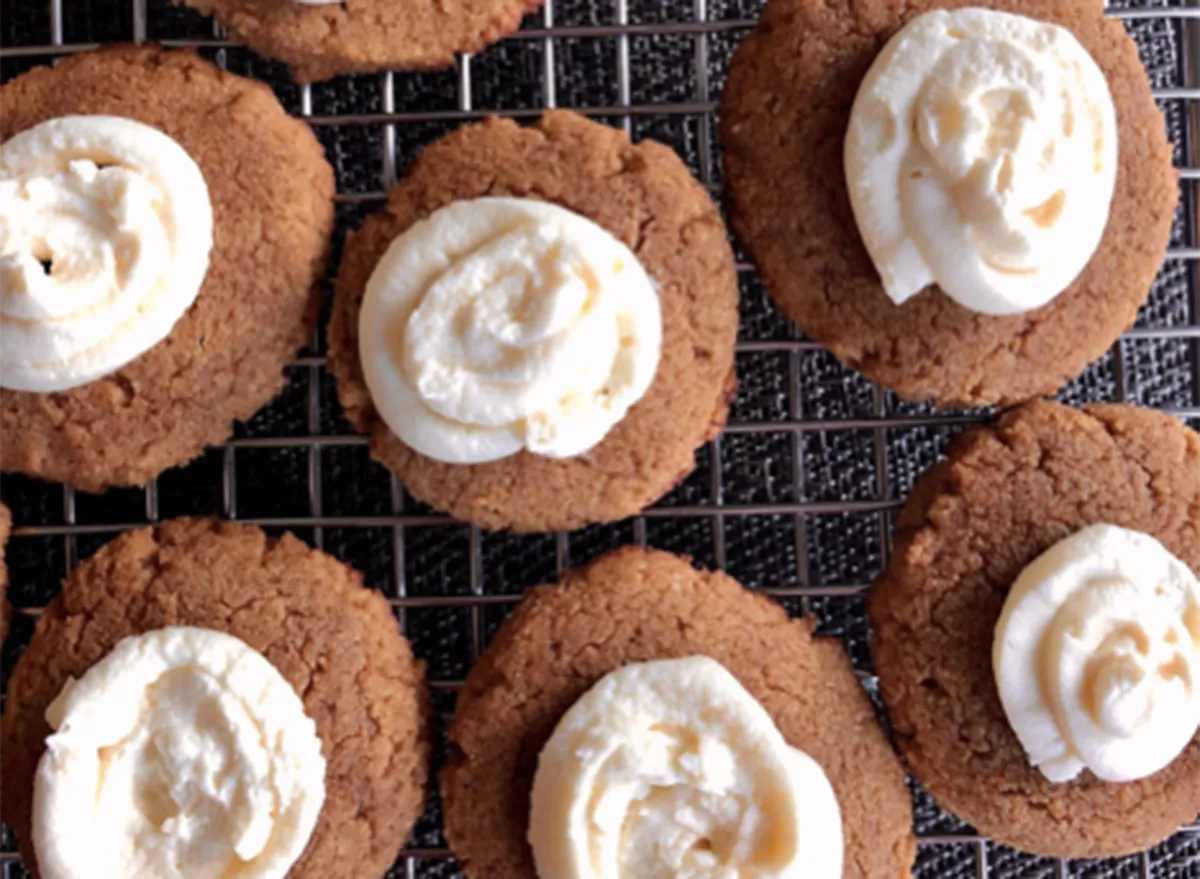 A chewy, chewy keto cookie with a rich cream cheese frosting feels heavenly this time of year.
Get our recipe for Keto Pumpkin Cookies with Cream Cheese Frosting.
With a pinch of sea salt, you won't be able to resist this treat.
Get our Oatmeal Chocolate Chip Cookie Recipe.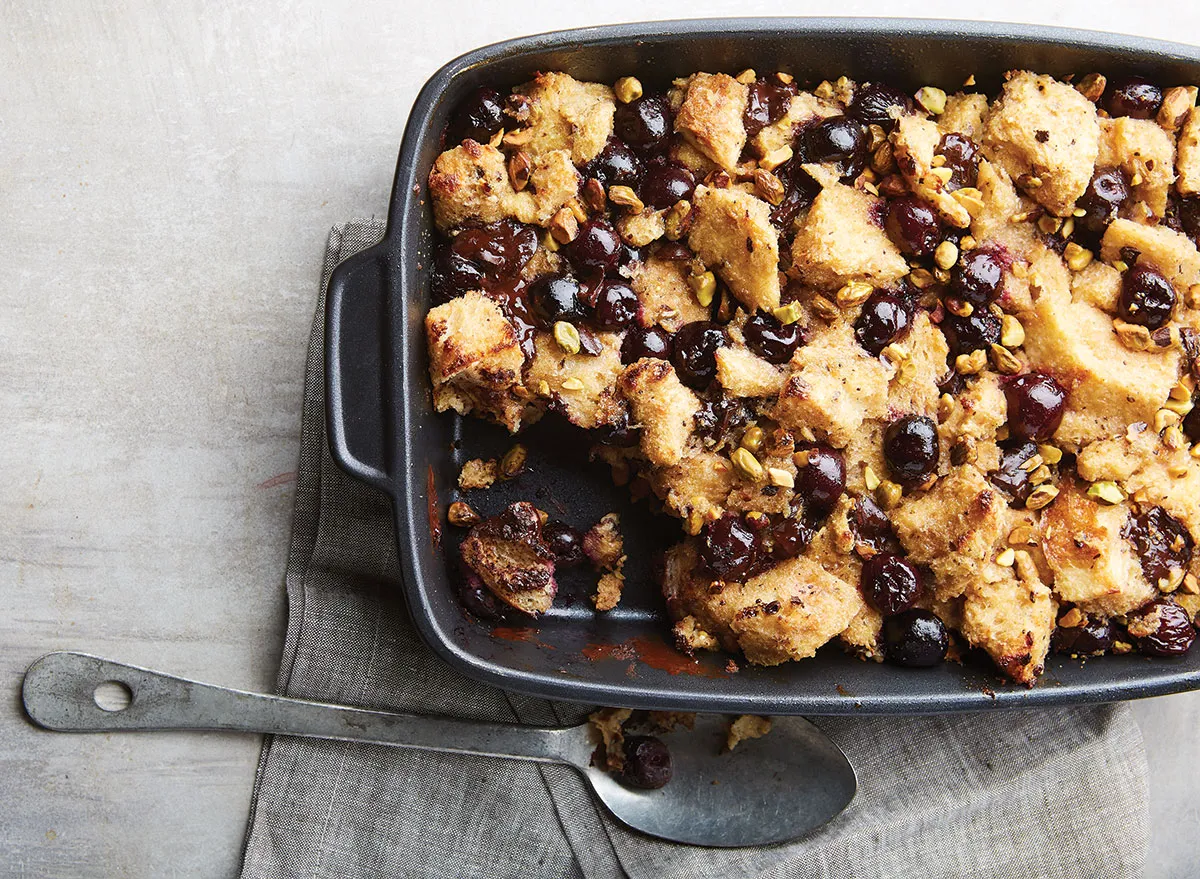 It's full of healthy fats, fiber, and antioxidants. If you are a chocolate lover and looking to add more recipes to your rotation, this is definitely the treat.
Get our Chocolate Cherry Bread Pudding with Pistachios Recipe.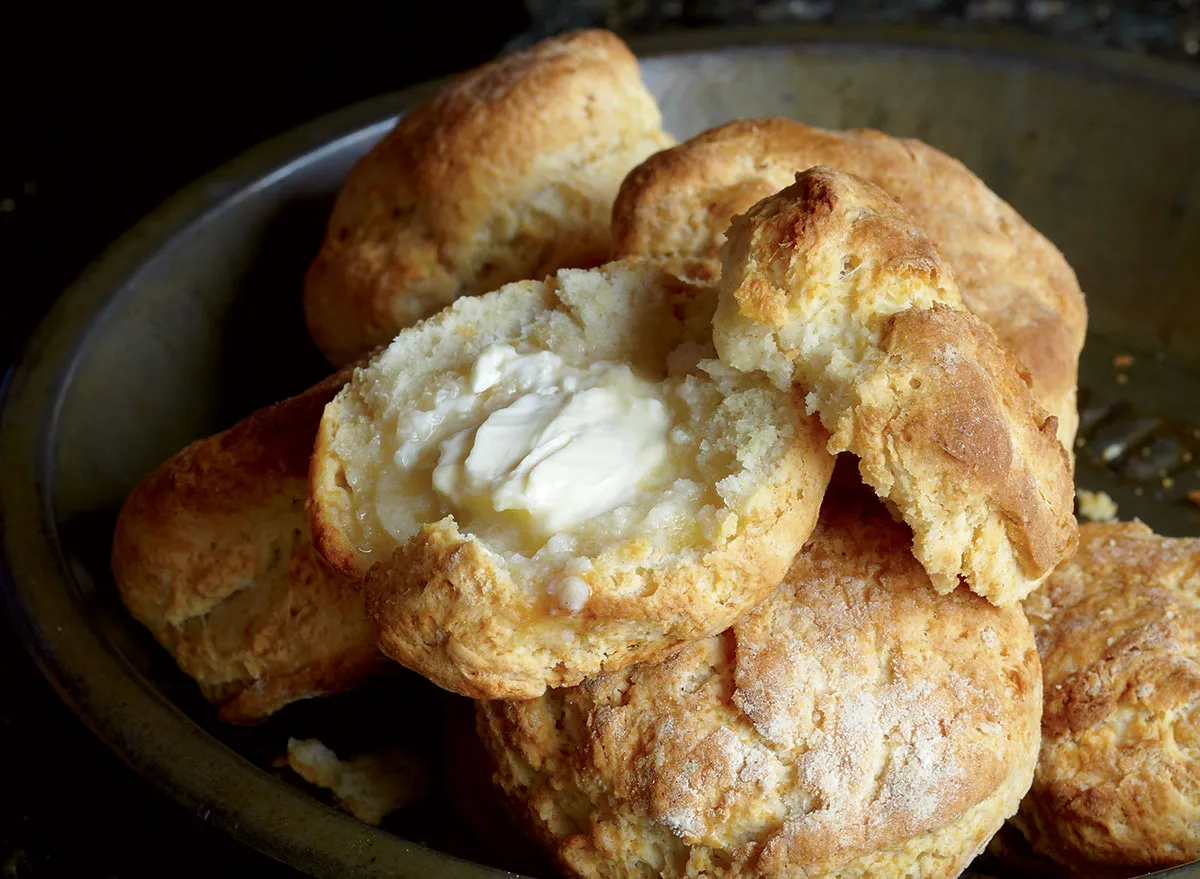 Yes, you read that right. Enjoy this flaky delight that won't damage your waistline.
Get our Southern Style Cookie Recipe.
These protein muffins are perfect for making your breakfast. When it comes to breakfast, you can't really go wrong with the heavenly combination of muffins and coffee!
Get our High Protein Muffin Recipe.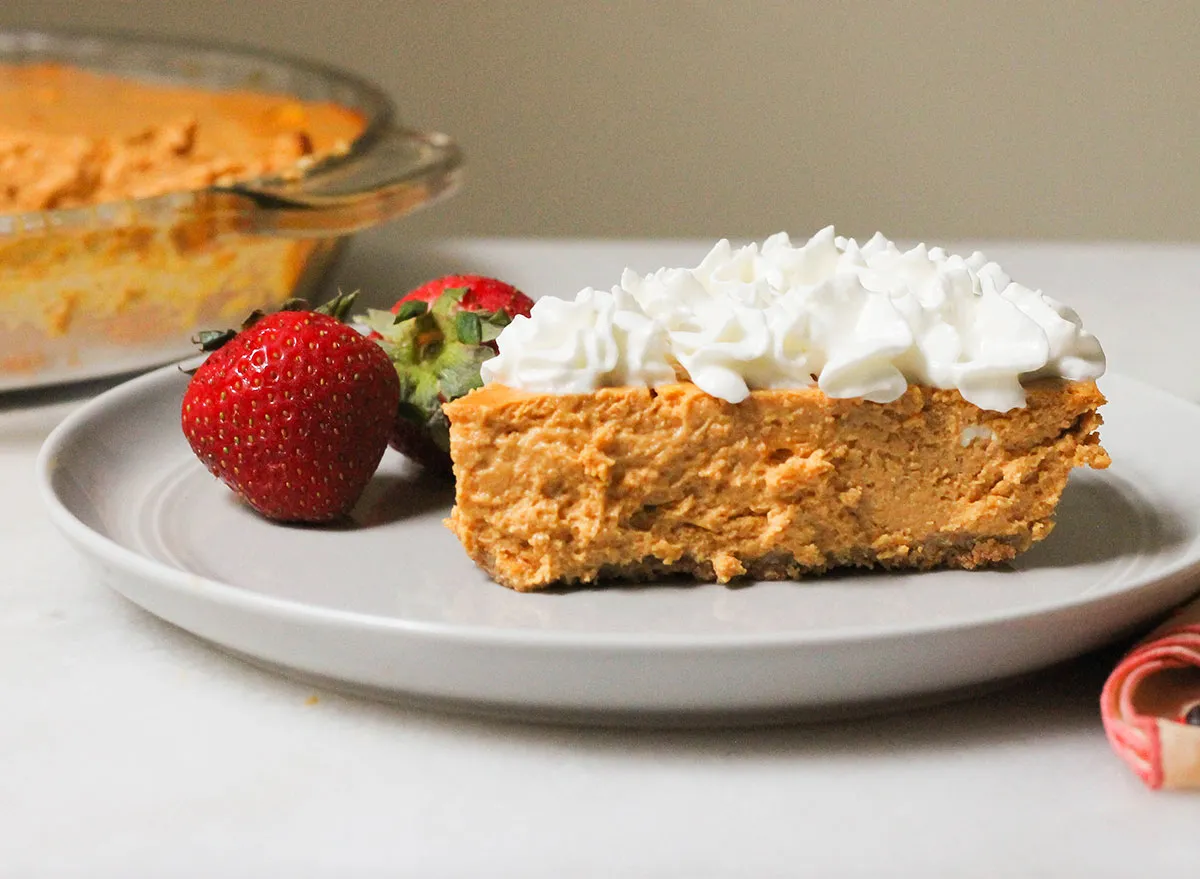 Savor the taste of pumpkin pie and rich creamy cheesecake all in one! What better way to celebrate the fall season than a delicious pumpkin treat?
Get our pumpkin cheesecake recipe.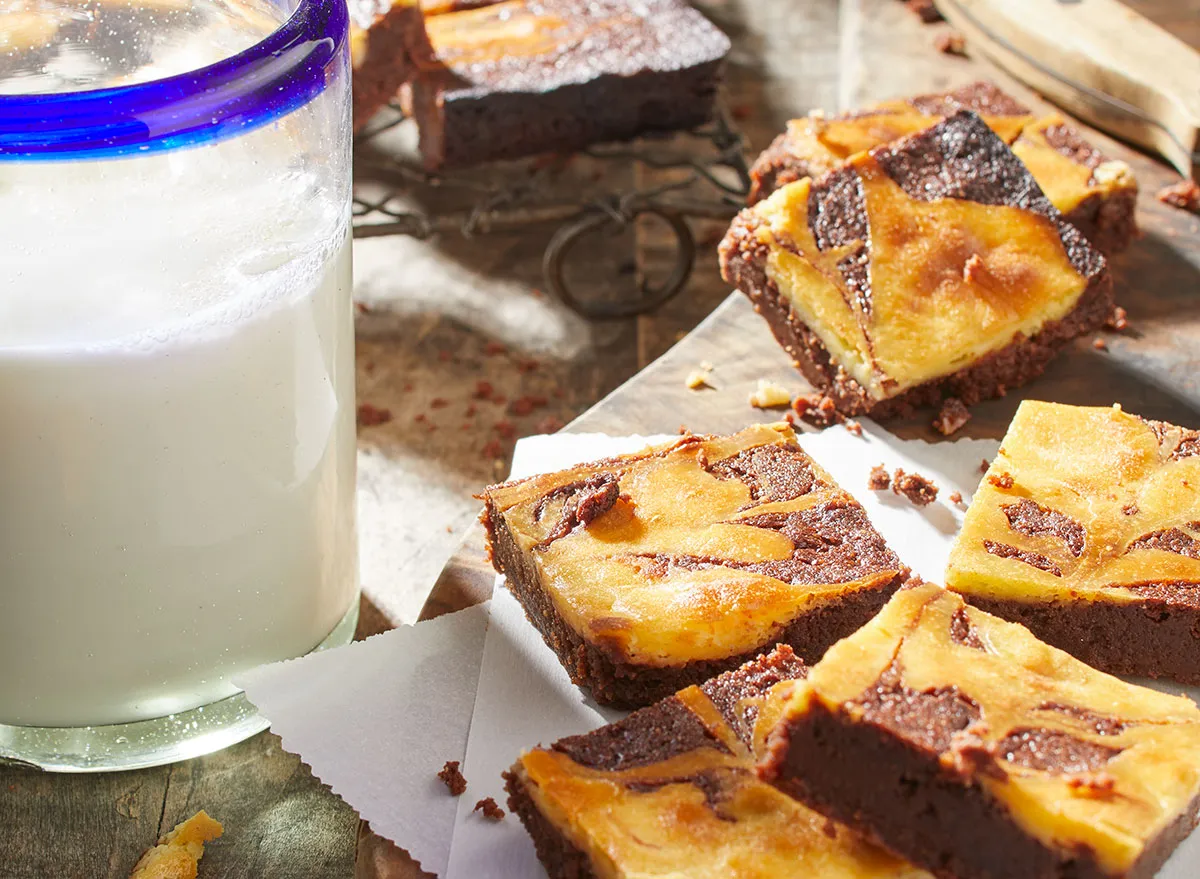 Dark chocolate and cream cheese combine in this rich dessert.
Get our Keto Latte Swirl Brownie Recipe.
Want even more healthy recipe ideas? Sign up for our newsletter to receive them in your inbox!